Iñaki Williams thanks Tenerife fans for 'No to Racism' display
The Athletic Club striker stated after the Spanish Cup game: "I'd like to thank the crowd at the Heliodoro stadium for an unforgettable night".
Supporters at Tenerife's Heliodoro Rodríguez López stadium made a clear stand against racism and violence last night during the Round of 16 Copa del Rey tie as they faced LaLiga's Athletic Club. The gesture was a show of support and solidarity for Athletic striker Iñaki Williams who was subjected to racist chants by a sector of Espayol fans last weekend.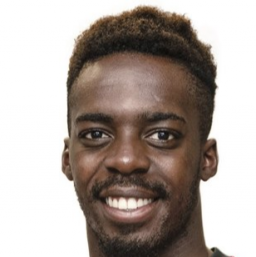 The game itself was a tense affair with extra time and a penalty shoot-out seeing the Bilbao side progress to the quarter final stage.

A special night