Iñaki Williams thanks Tenerife fans for 'No to Racism' display
The Athletic Club striker stated after the Spanish Cup game: "I'd like to thank the crowd at the Heliodoro stadium for an unforgettable night".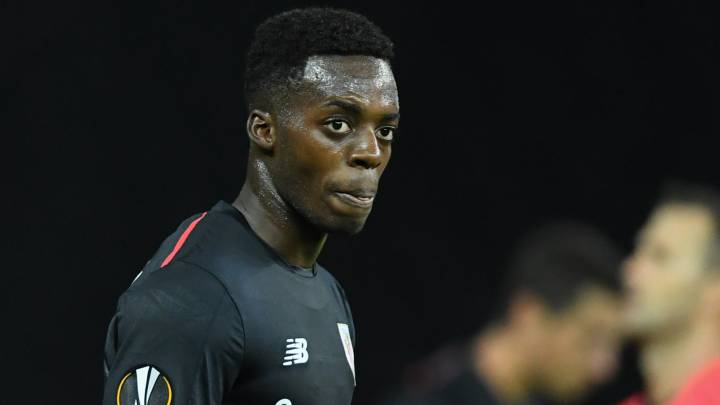 Supporters at Tenerife's Heliodoro Rodríguez López stadium made a clear stand against racism and violence last night during the Round of 16 Copa del Rey tie as they faced LaLiga's Athletic Club. The gesture was a show of support and solidarity for Athletic striker Iñaki Williams who was subjected to racist chants by a sector of Espayol fans last weekend.
A banner was displayed throughout the game in the south stand of the stadium bearing the message: "no al racismo" y "no a la violencia" (no to racism and no to violence). Another banner bore a message in Euskera (local Basque language) message: 'Iñaki zurekin gaude' (Iñaki, we're with you). During the ninth minute of the clash (to coincide with Williams' shirt number), the entire stadium was filled with anti-racist chants with the player applauding the gesture from the pitch.
The game itself was a tense affair with extra time and a penalty shoot-out seeing the Bilbao side progress to the quarter final stage.
A special night
After the match, Williams took to social media to offer his gratitude for the support shown by Tenerife fans posting on Twitter: "THANK YOU TENERIFE THANK YOU. YOU ARE 10/10. I will never forget tonight, not only for myself, but for all the people who suffer from it (racism) on a daily basis. Hopefully see you soon in the top flight!