Messi sets yet another record with 500th Barcelona victory
Lionel Messi has reached a record 500 victories for Barcelona, leading the club's all-time win list ahead of fellow club legends Xavi and Andrés Iniesta.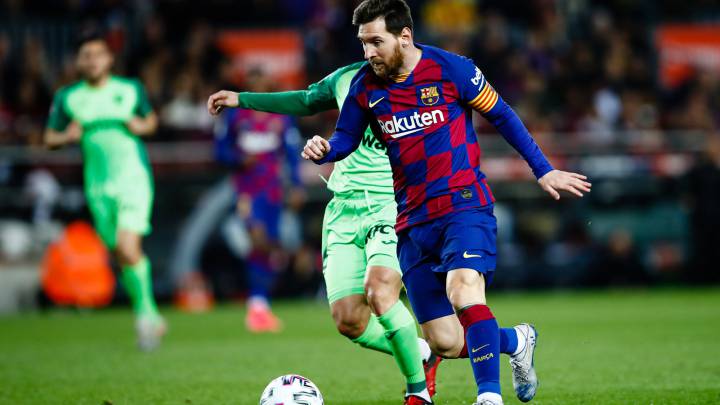 Lionel Messi has become the first player to reach a milestone 500 wins for Barcelona following El Blaugrana's victory against Leganés in the Copa del Rey on Thursday.
The 32-year-old forward played a part in every goal, scoring two, in the 5-0 win over Los Pepinos at Camp Nou to cap off a perfect 500th victory in the claret and blue of Barça.
Messi leads Barcelona's all-time win list ahead of fellow club legends Xavi (476 wins) and Andrés Iniesta (459 wins). Having played 710 games overall, the Argentine's record stands at 500 wins (71%), 131 draws (18%) and 79 defeats (11%).
With 621 goals for the same club, the Rosario-born forward is drawing closer to surpassing Pele's all-time record of 643 goals for Santos.
Messi's records 285 wins at Camp Nou
The victory at home against Léganes marked his 285th win at Camp Nou. Taking into account that he has played a total of 348 matches at the Barcelona fortress, the stats show El Blaugrana have won 82% of their matches at home with Messi on the field.
Over his 15-year career, Messi's most frequent victim has been Sevilla, against whom he has clocked 29 wins in 38 games, followed by Atlético Madrid and Athletic Bilbao (24 wins against each) in joint second and Espanyol (23 games) in third.
Against Real Madrid, Barca's long-serving number 10 has chalked up 19 wins in 40 games, drawing 11 and losing 12.