LIGUE 1
Fabregas: "God gave me talent but physically not much"
Cesc Fábregas gave an interview to Canal Football Club and spoke about his time at Monaco under Henry, managers and his style of play.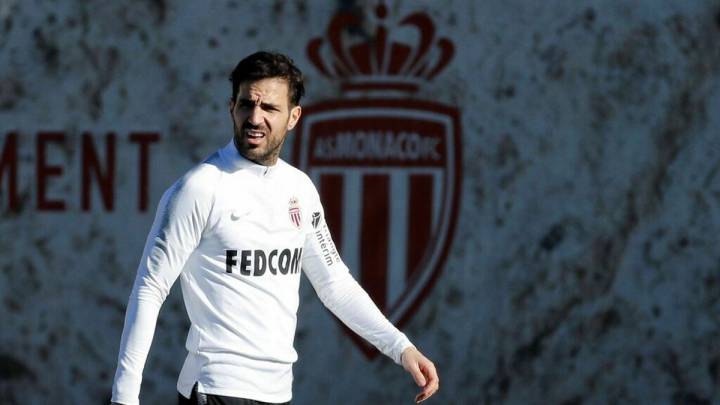 Cesc Fábregas has given an interview to Canal Football Club where he speaks about his situation at Monaco, his time at Arsenal and his future.
Carrer: "It has exceeded my expectations from when I was a kid. God has given us a talent. Physically, he didn't give me much talent. He gave me something in the head that works well and I have tried as though I had more."
Arsenal: "I played a lot when I was 17 and I saw that they sold Vieira to make a space for me. I saw that I could make myself a career."
Worst moments: "When you win, you're the best but when you lose, you're the worst. There is no middle ground. I spent 16 years at the highest level in which every day you have to get better. I love it. When I lost a game I can't speak with anybody. My wife asks me if I'm happy. And yes, that's what makes me happy in my life. It pisses me off but the next day, I lift my head up with more desire to improve, to do better. I think this has been the key."
🗨️ "J'ai parfois l'impression qu'ici les gens n'aiment pas quand on fait deux ou trois passes !"

— Canal Football Club (@CanalFootClub) February 3, 2020
Transferring to Monaco for Henry: "It was difficult, weird. In the end, he changed my whole life because Henry called me a lot. He helped me when I was young. There was a personal effect. They were in a very bad moment and I could help them. Monaco's project was the most interesting for me. I played two games and everything changed."
Future: "I don't think that Montreal with Henry will be a destination for me. I have two years and a half od contract and I will finish them. I like to respect my contract. I don't like to move from here to there from one day to the next. I can play a few more years."
Football style: "Sometimes games can be one end to the other, really quick. Sometimes, you have to be calm and give 10 passes in a row. I have the feeling that sometimes if I give two passes in a row, the people don't like it. I always have liked to take risk and that is something they don't like sometimes here. I never lose my values, I will never send the ball long like that... They can say to me that physically I can't do it anymore. I am aware that I started very young and have played 800 games at 32."
Managers: "I have had to adapt to a lot of different types of managers. Wenger and Guardiola are more or less the same. But later with Mourinho, I have to have a completely diferent idea. When Conte arrived, I said that it was impossible for me to play like that. But I adatped and became a starter."