REAL MADRID
Real Madrid keeping tabs on Rayan Cherki
The young Lyon attacking midfielder is one of France's emerging talents and Zinedine Zidane has his eye on the 16-year-old's progress for Real Madrid.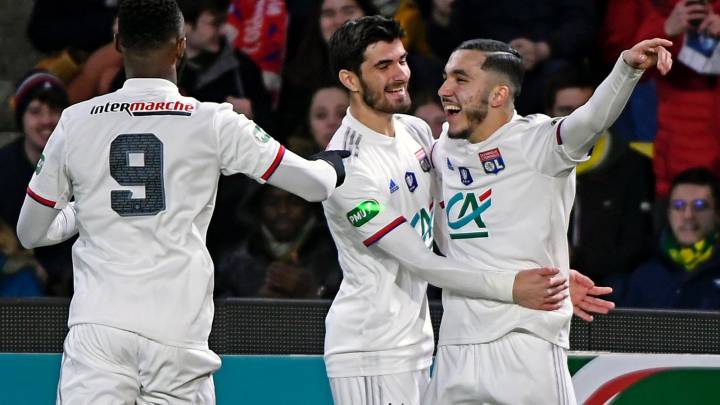 Rayan Cherki is the latest young player to emerge from Lyon's academy. Following in the footsteps of Benzema, Lacazette, Tolisso and Umtiti in recent years, the attacking midfielder is just 16 years of age and is attracting interest from some of the biggest clubs in the world inclduding Real Madrid.
During a recent French Cup game, he scored two goals and gave another two assists against Nantes. He became the youngest player in Lyon's history to score a goal and word of interest from clubs is starting to emerge.
Zidane is Real Madrid's best scout
According to L'Equipe, Zinedine Zidane has been following him for the last number of months. The Real Madrid manager has his eye on him and has earmarked him as an emerging talent. The Frenchman has his ear to the ground and spotted Franck Ribery as a youngster at Metz and Hazard as a teenager at Lille along with many more players who turned into stars. Varane is another player he had earmarked for huge success.
At the moment, Lyon are trying to protect Cherki from the big clubs. They have tried to sign him to a big contract renewal but the player is holding out for more minutes and chances in the first team. Little by little, he is starting to get them though. Meanwhile, Madrid are keeping track of one of the most exciting young prospects in French football.