Barça crisis: Bartomeu schedules urgent meeting with Abidal
Local radio outlet RAC-1 claim that the president has called for an urgent 'clear the air' meeting with Eric Abidal scheduled for midday Wednesday.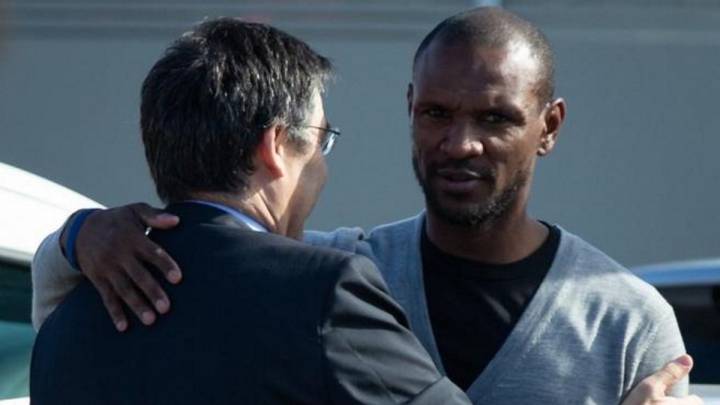 According to local Catalan radio station RAC-1, Barcelona president Josep Maria Bartomeu is set to meet urgently with the club's director of football Eric Abidal as soon as the president returns to the Catalan capital from his latest business trip. The meeting, which is expected to be held later on Wednesday has been called following the fall-out from Abidal's interview with Diario Sport where the Frenchman claimed that certain players didn't train so much under the previous manager Ernesto Valverde. These declarations promoted a swift response from club captain Lionel Messi.
Messi strikes back
The Argentine striker posted on his Instagram feed just 87 minutes after the publication of the Abidal interview: "Those in charge of the sporting side also need to assume their responsibilities and above all, the decisions that they make. Lastly, I think that when someone mentions players, they should give names because if they don't, they are tarring everyone with the same brush and fuelling gossip - a lot of which is not true".
After his interview, Abidal's position has come under question with speculation already rife with those well connected with the club that Bartomeu may decide to call time on Abidal's tenure at FC Barcelona.
Abidal has been under fire recently for failing to secure a striker in the recent transfer window and that coupled with his Sport interview may be the tipping point for the president who ironically defended the Frenchman in an interview just last Sunday.