FOOTBALL
Neymar: "Messi is the best in history"
Neymar did an interview with FIFA and spoke about Mbappé as a 'phenomenon' and says Messi is the best player in history of football.
Neymar showed his admiration for Messi in an interview with FIFA and says that Kylian Mbappé can become the best in the world in time.
Playing alongside Leo was a unique experience and we became friends. Of those I've seen play, Messi is the best in history," said Neymar. The pair shared the pitch with Barcelona for four years and they won eight trophies together from the Champions League to LaLiga and Club World Cup.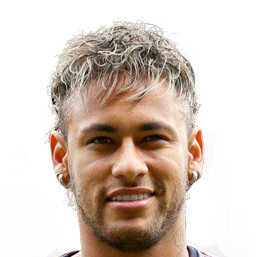 He has a new teammate now though, who the Brazilian thinks could become one of the greatest ever. Kylian Mbappé is 20 now and Neymar says he is a "phenomenon". 
"Kylian is a phenomenon. He has the potential to become one of the best players in history. To have him as a team-mate is a huge honour. We understand one another very well on the pitch and off it too. I love him," said Neymar.

"I wouldn't say the strongest, but I feel a different atmosphere and more confident, and this helps a lot day by day," said Neymar when he was asked about the PSG squad and whether it's the best he has seen.
Neymar's son is starting to catch the football bug and looks up to all of the players his father rubs shoulder with on and off the field even employing a fairly explosive attack when he plays football video games.
"My son likes sport and likes to play football with his friends. But he's different to me – he's not as passionate about football. He really likes Messi, Mbappe and Cristiano Ronaldo. In fact, his attack when he plays video games is Messi, CR7, Mbappe and me," he said.