FOOTBALL
People are loving Nigeria's new jersey... and it's clear to see why
Nike have released Nigeria's new jersey after "deep cultural immersions" and it is a beauty much like all of their other jerseys in the past.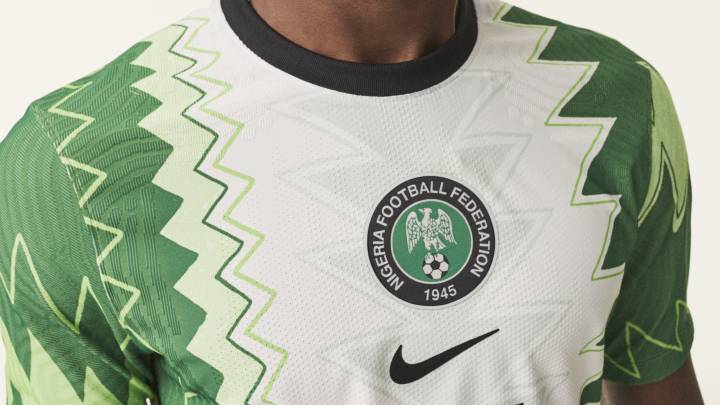 Nigeria are known for their flair. Both with the ball at their feet and the jerseys they wear. The country has a long history of the most stylish jerseys designs and Nike have not let us down with the latest offering.
The kit supplier have released the USA, Korea and Nigerian shirts after "deep cultural immersions" in which they "collaborated with each federation to ensure the designs truly resonated."

Nike say Nigeria's kit "fuses the traditional aesthetic of an agbada robe with modern football design. The kit's pattern was hand drawn and is highly symbolic of Nigerian heritage with nods to nobility and family."
"The away kit is inspired by Onaism, a traditional artistic movement central to Nigerian design and craft represented in the trim details. An eagle feather aesthetic, creatively distorted, continuously repeats in ascending size to create a visual impact," according to Nike.

That's all well and good but all we want to know is when we can buy one?