Man City preparing move for Messi, report claims
According to The Athletic, Manchester City are prepared to go all-in in an attempt to land Lionel Messi, who is yet to sign a new deal with Barcelona.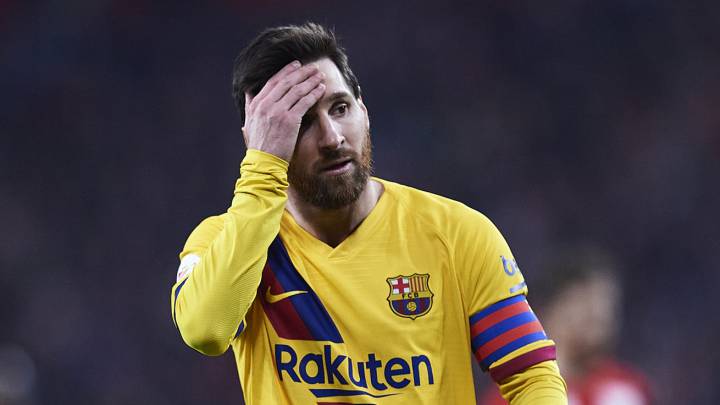 Manchester City is working to fulfil one of the club's biggest dreams since the new owners landed in Northwest England in 2008: seeing Leo Messi in sky blue.
The 32-year-old forward is yet to renew his current deal at Barcelona, which ends in 2021, and recent events at Camp Nou have reportedly prompted Messi to consider using his 'escape clause' to get out of Barcelona this summer and try his luck at a new club.
According to a report by The Athletic, City's owners feel that the chances of signing the Argentine star have gone from impossible to very unlikely but that tiny percentage is enough for them to start working on that operation.
The football news outlet reports that The Blues have been waiting for an opportunity to arise with Messi for a decade and that the club has always maintained good relations with the player's camp – something which could help to pave the way to his arrival.
City reportedly Messi's preferred destination
City, the Athletic says, consider this their last chance to land the celebrated number 10 while he is still at his best and are going to proceed cafefully in their bid to achieve the goal that they clearly know will be complicated.
Several of the reports that have claimed that City would be Messi's favorite destination if he finally leaves Barcelona have been cited in the section of the Premier club's official website that covers transfer rumours.
But the first hurdle for Pep Guardiola to be reunited with Messi concerns a possible unfavourable ruling for City in their UEFA Financial Fair Play (FFP) case. A sanction for breaches of FFP rules would halt any move for the Barcelona ace.