Real Madrid: Zidane eyes Manchester City game for Hazard return
The Belgian has been deemed fit to play, but the Madrid coach is unwilling to risk him against Osasuna with a view to their Champions League tie against City.
The long-awaited return of Eden Hazard, who sustained an injury in Real Madrid's Champions League game against PSG on 26 November, is due to be postponed further as the Belgian forward is left out of Madrid's squad to face Osasuna.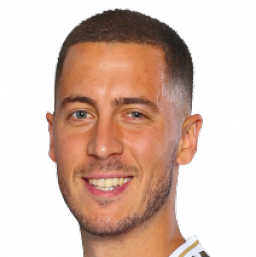 Manchester City game
The thinking behind Zidane's decision is to ready Hazard for Madrid's Champions League tie against Manchester City later in February. The Belgian forward is reportedly in no great hurry and had already presumed he would not be fit to feature in the Madrid derby on 1 February, despite training with his team-mates a few days previously. Hazard was also given the green light to play in the Copa del Rey quarter-final, but Zidane was not keen to throw him headlong into the fire and fury of a cup tie. 
Osasuna trip
It comes as no great surpise that Hazard will be made to wait a little longer, particularly in view of the challenge posed by Pep Guardiola's Manchester City. The LaLiga and Premier League sides will face off for the first time on 26 February at the Bernabéu in the last sixteen of the competition, and Zidane, keen to have Hazard fresh and ready for that game, feels that a physically demanding away trip to Osasuna is not the ideal place to bring him back into the first team after a lengthy layoff.