Cristiano Ronaldo is 'furious' as Juventus drop more points
After the defeat to Hellas Verona, the Portuguese star has seen his side lose 11 points while maintaining his scoring run to ten games. And he's not happy.
Italian newspaper Tuttosport headed up one of their top stories on Monday with: "Cristiano Ronaldo is furious." The Portuguese star impressed individually in the Serie A game against Hellas Verona but that was not enough to prevent Juventus being defeated by two goals to one against a significantly weaker opponent.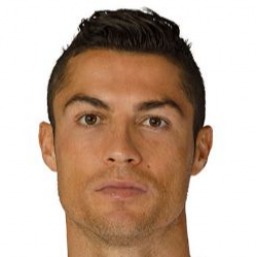 Cristiano professional amid rage
The report from the news outlet goes on to explain that the number seven did not say goodbye to the fans after the loss, specifically stating that he did not want to go to the stands. He refused to take pictures with the supporters who approached him, and his disappointment was clear.
"It was not the result we wanted, but we must continue working hard to achieve our goals," the former Manchester United and Real Madrid star said after the game, trying to put a motivating spin on the situation.
But that professional response did not dilute the anger that he was feeling. Ronaldo has now scored in ten consecutive matches for Juve, notching a brace in three of them and a hat-trick in another. But the frustration is that even while he is scoring goals, the wins are not always coming. In those ten games the Vecchia Signora have lost three and drawn once, 11 points dropped opening the door for Inter to overtake them at the summit of Serie A.
Wojciech Szczesny, the team's Polish goalkeeper, reiterated the anger of the Portuguese forward.
"He is as pissed off as all of us because it is not good to lose these types of games. He does everything possible to make us win, scoring in every match, but instead we have not been good."