BARCELONA
Barcelona: Amor says Messi is a 'culé'
Guillermo Amor says Lionel Messi is a culé and feels involved in the club and it's problems because he wants Barcelona to get back on top.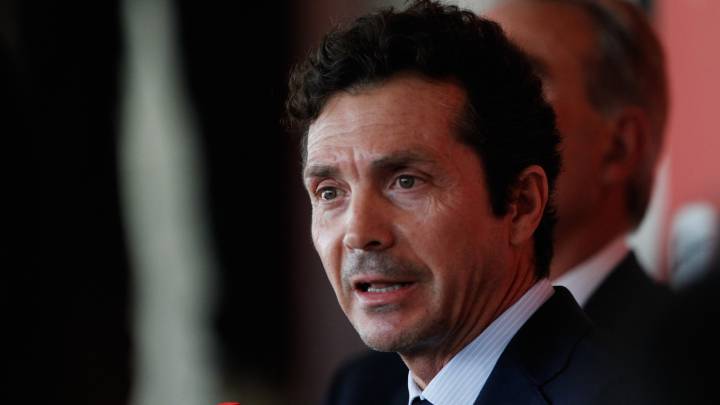 Guillermo Amor, Barcelona's director of insitutional relations, spoke on to Movistar after the club's win over Real Betis on Sunday night. Amor didn't give away too many hints about their search for a striker but spoke about Messi's apparent discontent.
"We can't give names," he said when asked about the addition of a number nine. "Names such as Loren have been mentioned but at the moment, we have to wait and see what happens with Ousmane. If there is a good opportunty, we will see if we can do it. If Quique asks for a player, that's normal and we'll see.
Messi's Barcelona anger
"He is used to always scoring," he said about Messi. "Despite not scoring, he is playing really well. He had a great game and is heavily involved. If he doesn't score, he assists. He is really valuable to us. He had a few chances and always has chances. You'll have to ask him if he's angry but we try to sort our matters internally."
"Messi is good in every sense. Messi is a culé, he feels it. He is going through the problem and he feels involved in the club's problems because he wants Barcelona to be a winning club. Every time Messi speaks, it's normal."