Barça to sign striker with Dembélé set to miss 6 months
The French international successfully underwent an operation in Finland with the Catalan club set to scour the market for a replacement.
The player will miss the rest of the 2019-20 season and will be a major doubt for Euro 2020 with it unlikely that the player will be at peak fitness for the competition which commences on June 12.

Replacement Dembélé striker
His long lay-off also opens the doors for the club to to potentially sign a replacement to cover his absence but first a team of five Federation approved medics need to verify the medical certificate put forward by the club with this green light from the FA imperative before the Catalan outfit can scour the market in order to secure a replacement for Dembélé.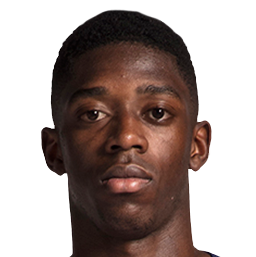 FC Barcelona insiders are optimistic that approval will be forthcoming arguing that the player's total lay-off will exceed the minimum of five months stipulated by the Spanish FA which would permit Barça to bring in a replacement for the French striker.