"If Neymar comes back to Barcelona, he can forget about birthday parties in Brazil" - Jordi Mestre
Jordi Mestre, Barça's former vice president, explained that he quit the board because he felt isolated: "I thought the opposite to everyone else".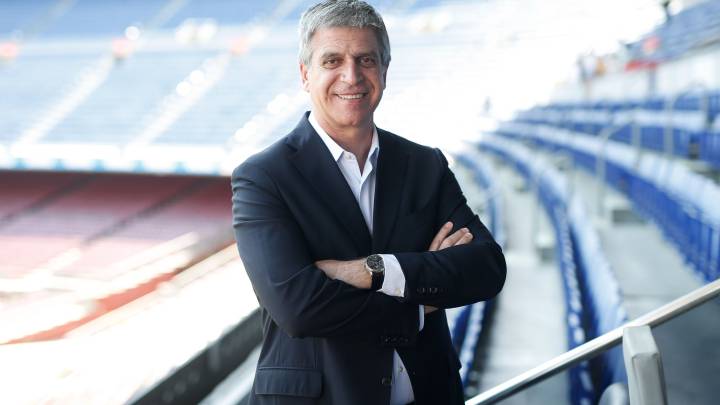 Jordi Mestre, who was FC Barcelona's vice president from 2014 until just seven months ago, when he resigned for 'professional reasons' has broken his silence about why he left the club in an interview with Mundo Deportivo and also with Catalunya Ràdio. Mestre explained that he would be willing to re-sign Neymar purely on sporting criteria and admitted that he left his position at the club for differences of opinion with other members of the board.
Decision to resign
"I felt I'd been fighting an uphill battle for some time. I had a different ideas about things to other board members but it wasn't important. I realised that I was the only one who thought in a certain way. The football committee which comprised Bartomeu, Bordas, Elias and Vilajoana were not in agreement with me or with Pep Segura in his role as General Manager. I was the only one who defended him and I felt alone".
Lack of a Technical Secretary
"Things seem very different when viewed from the outside. Barça has 120 years of history behind it and things haven't gone so badly for them during that time. With Andoni [Zubizarreta], Robert [Fernández and Pep Segura there was a clear strategy in place and now they've decided to get rid of him (Segura). It was a decision taken by the board which I can't get involved in. I knew I had a lesser profile because I was always the one who delegated".
How do you see the situation at Barça

"You have to recognise the merits of everything they have achieved in recent years. The least they deserve is some respect and gratitude but you also have to be aware that nothing lasts forever. We are going through a transition and so you have to give people time and be patient".
The power that the players wield

"From the point of view of planning the first team squad, it's very important, that's quite obvious. Players hold the power, but they cannot show it publicly. It's not the players who decide who the club signs. The only exception was with Neymar. They wanted him to come back but it's the club who handle signings. There were two issues with [Álvaro] Morata - one concerned controlling the club's budget which Pep Segura was in charge of and he was always extremely careful about not going over budget. Then there was the sporting side - Morata was an international and therefore, not the kind of player who should be sat on the bench in every game. He didn't want to be a substitute and the atmosphere within the squad was very good - if he had joined, it would have unsetttled that but as I say, it's not the players who make those decisions".
Neymar

"The players asked for him, but didn't pressurise the club. I came off badly in that. If he had come back and the club had benefitted because of it, I wouldn't have a problem with that. I'm not that proud. On sporting terms he could come back but on a series of conditions. Firstly, PSG have to agree, then he would have to withdraw his lawsuit and acknowledge that he was in the wrong and after that, all the birthday parties in Brazil would have to stop. There were players from the first team squad who were at a wedding with him but had no idea that he wanted to leave".