Casillas set to run for Spanish FA presidency according to La SER
Late night radio show 'El Larguero' maintain that the former Spain international is set to challenge current president Luis Rubiales when elections are next held.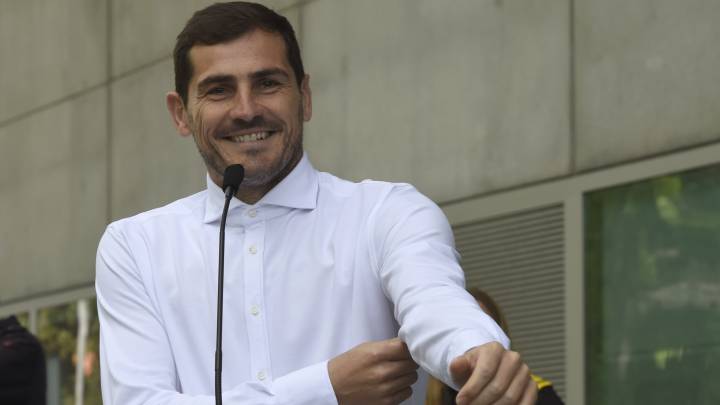 Iker Casillas has made the decision to run as president of the Spanish FA (RFEF) in the next electoral procedure which is set to be staged next autumn maintain Spanish radio network Cadena SER. Current incumbent of the role, Luis Rubiales recently mentioned that the elections may even be brought forward and held ahead of Euro 2020 (which starts on June 12th).
Cadena SER claim that Casillas has already informed the government body Consejo Superior de Deportes (CSD) and new minister for sport Irene Lozano. The CSD are required to give approval for Rubiales to bring the elections forward after the Tribunal Administrativo del Deporte (TAD) body already rejected the FA's move and now the decisions of when the election is staged lies with the Sports Minister Lozano.
Decision made
The current FC Porto keeper has already sounded out the likes of Carles Puyol and Andres Iniesta to secure feedback from former Spanish team-mates on the idea with the Móstoles born player's key objective to restore a semblance of harmony to the governing bodies of Spanish football.