CHAMPIONS LEAGUE
Real Madrid: Sterling confident of being fit for Bernabéu visit
The Manchester City attacker is confident that he will be back in time to play against Real Madrid in the Champions League on 26 February.
Manchester City are trailing Liverpool in the Premier League and have fallen out of the race for the title. Their worst news came on 2 February against Spurs and it wasn't the result (2-0 loss) but the injury to Raheem Sterling. The England international left the field on 83 minutes with a strain in his right hamstring. AS understand, however, that tests results show that the injury is not as bad as first feared.
The news was, and still is, concerning given how close it is to the Champions League last 16 game against Real Madrid on 26 February. As of now, Sterling believes he will be available for Guardiola's side in what proves to be a pivotal tie in their season. He is expected to be out for two or three weeks and City have the same confidence on a return but with some researvations.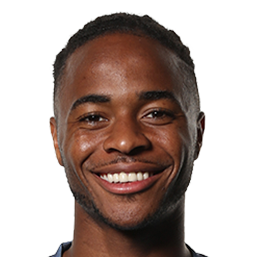 City hopeful of Sterling return
Sterling was allowed to go on holidays during the international break. That's a small detail but important in how City are treating the situation. The presence or lack thereof of Sterling is no minor issue. We are talking about a key player in Pep Guardiola's system. He is the top creator of goals in the squad with 26 so far this season (20 goals and six assists). Only Aguero with 21, comes close.
City have been plagued with injuries this season. Ederson, Sane, Laporte and Aguero have all missed time this season. They are out of the Premier League race but could still make a run in the Champions League.