Dembélé injury: Barcelona star's "best years yet to come" says specialist
Lasse Lempeinen, the surgeon who operated on the Barça winger, said he is confident that a full recovery will be made by the France international.
Lasse Lempeinen, the Finnish specialist who carried out the operation on Barcelona forward Ousmane Dembélé to repair a hamstring tear in his left leg, has spoken exclusively to AS to explain the procedure and how long the France international's recovery is likely to take.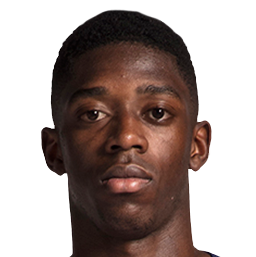 Dembélé has been ruled out for the rest of the season after his latest injury setback and Lempeinen, who also works with other clubs including Roma, AC Milan and Zenit, said that the 22-year-old faces a race to be fit in time for the Euros this summer after admitting that his current injury was more serious than the one he suffered in 2017.
On that occasion, Dembélé missed a total of 18 games for Barcelona and suffered a relapse shortly after returning that caused him to miss a further seven games in an injury ravaged season.
Dembélé's "best years in football are yet to come"
"Dembélé's operation went well and according to plan," Lempeinen told AS. "What we found during the operation was exactly what the MRI scans initially revealed. The tear was located in the upper part of the biceps femoris muscle in his right leg. I am very satisfied with the results of the procedure. This injury on the right side was bigger and more demanding than the injury on the left side I operated on in 2017."
FC Barcelona issued a statement to the effect that Dembélé would be out of action for around six months, but Lempeinen was optimistic that in the long-term the winger would make a full recovery and enjoy a lengthy career in elite football. "I'm extremely confident that with careful and continuous treatment, Dembélé will be back playing top-level football. I estimate is that the process of recovery will take six months but I am sure that his best years in football are yet to come. I will be keeping a close eye on Dembélé's rehabilitation after the operation and I'm sure his medical team will do everything possible to prevent a fresh injury."