PSG's master plan to deter Mbappé's Real Madrid move
PSG plan to make the French star a dizzying new offer in a bid to lure him to stay in Paris, according to an AS source close to the situation. 
"It will not be so easy for Madrid to get Mbappé out of PSG" – so were the words of a source close to the situation at the Parisian club, who has spoken to AS.
This is also the idea that has taken hold among the leading intermediaries that facilitate the major transfers across European football – agents accustomed to charging millions in commissions every summer but who, on this occasion, have been left out of the transactions relating to one of the hottest properties in world football by the player's father.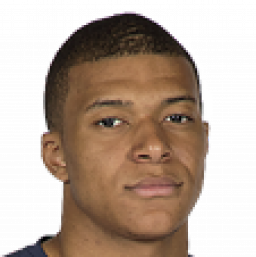 According to AS' source in Paris, PSG is preparing to present Mbappé with an almighty offer ahead of Euro 2020 this summer, which would see his salary rise to the level of Cristiano Ronaldo and Lionel Messi (around €50 million euros after tax per season).
"They don't want to let him go before the 2022 Qatar World Cup. It's a strategic issue," ensures our source.
Mbappé current PSG salary is relatively low
Mbappé's current salary is strangely low. According to recent data leaked by L'Equipe, it is around € 15 million euros net per season – only €3 million more than the €12 million he agreed to when he signed with PSG from Monaco for €180 million in the summer of in the summer of 2017.
Mbappé current deal ends in 2022 and PSG's plan to lure him to stay with a dizzying new offer could disrupt the plans of Real Madrid.
Madrid plan to follow the Hazard strategy with Mbappé
As this newspaper has already reported, the idea of Real Madrid's president Florentino Pérez is to try to sign Mbappé in the summer of 2021, at which point he will have just one year left on his contract. It is a similar strategy to the one that was taken with Eden Hazard, for whom Madrid paid €100 million, a price much lower than the Belgian's market value at the time.
Madrid will try to ensure Mbappé does not renew, but will have to keep their distance so as not to break their warm relationship with PSG, where the young French man has become the cornerstone of the club.
"To say that he is a spoiled child? I don't accept that," PSG sporting director Leonardo said a few days ago in a bid to mend the situation between Mbappé and the club amid his seemingly rocky relationship with coach Thomas Tuchel.
"He's an adorable, very committed person and a fantastic player… In the top four players in the world, there is one 35 years old, another 32 years old and the other two are 28 and 21 years old.
"And those two are with us. Let us rejoice. I am a happy sports director. We should take advantage of that. It's the joy of football. We have to stop talking about the problems."
Mbappé's off-the-field returns
Mbappé is not only important for PSG on the field, but also off it. The 21-year-old striker, along with Neymar, was one of the main catalysts for Nike decision's to extend its contract with the Parisian club from 2022 to 2032, with the sport apparel maker increasing its sponsorship money from € 25 million to €75 million a year. Several reports have indicated that figure would decrease if either Mbappé or Neymar leaves the club.
Since Qatar Sports Investments bought the club in 2011, it has gone from selling 80,000 shirts in 2008 to more than one million in 2019, according to data from the multinational itself – no doubt a result of the Mbappé/Neymar effect.
Madrid president Peréz is very aware of the financial returns that Mbappé can bring. According to Forbes, he now earns €10 million gross from sponsorship (€5 million from Nike), and the estimation is that he would triple that amount by wearing the white of Madrid.
"It would pay part of his salary," they say at the offices of the Bernabéu. But PSG are standing in the way of that happening. Madrid have already made Mbappé reject two renewal offers, but the third offer promises to be a thunderbolt.