Juventus strike new sponsorship deal thanks to Cristiano
The Italian club has announced an extension of their sponsorship agreement with Allianz for 103.1 million euros. Several partners have renewed since Cristiano's arrival.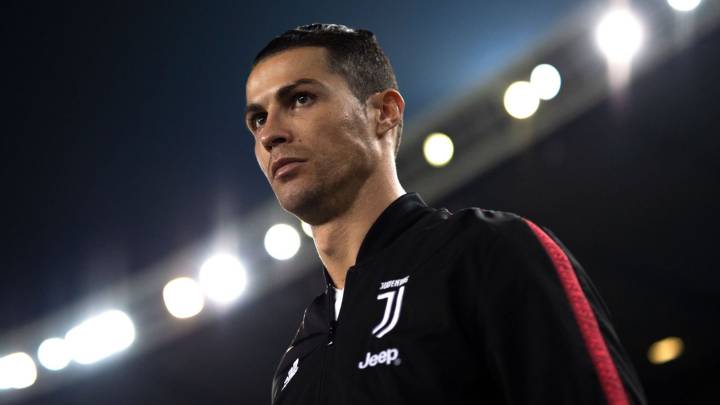 Cristiano Ronaldo's transfer to Juventus has taken the Italian club into a new dimension in terms of sponsorship deals. On Tuesday, the Bianconeri announced an extension of their arrangement with major sponsors Allianz until 2030 - a deal in which they will receive 103.1 million euros over the next ten years.
For the next decade, the insurance company brand will feature on the first team's training kit and on the back of the women's team's kit; Allianz have also secured the naming rights for the stadium. Juve will receive just 10.3 million euros per year in the new deal but since Cristiano Ronaldo joined on 10 July 2018, all of the club's principal partners have renewed their contracts with the Serie A giants which underlines the strong influence the Portuguese star has on their marketing strategy.
And while Cristiano is tied to a multimillion sponsorship deal with Nike until 2026, Juventus' technical sponsors Adidas, also prolonged their arrangement with the club following the Portuguese forward's arrival. When the No.7 had only been at the club for six months, Adidas signed a six-year contract extension with Juve, until 2027 and doubled the previous consideration payments from 23.25 million euros to 51 million per annum. On top of that, Juve received a 15 million euro bonus.
Another commercial partner to have struck a new deal with the club is Jeep, filial of FCA (Fiat Chrysler Automobiles), company which belongs to the Agnelli family. Jeep have decided to increase their investment in the club from 17 million euros to 42 million per season.
Apart from helping influence new deals with the Juve's commercial partners, Cristiano Ronaldo is the sports star with the most Instagram followers in the world. Since the name 'Ronaldo' appeared the back of Juventus shirt, the club has joined an elite group of clubs who gain over 100 million euros in sponsorship deals: Barcelona (Nike and Rakuten), Real Madrid (Adidas and Fly Emirates) and Manchester United (Adidas and Chevrolet) among others.
New deals to cover losses
In September 2019, Juventus approved a capital increase of 300 million euros to compensate for the losses of the previous tax year. While the club increased revenue, their debt rose to 39.9 million euros. Andrea Agnelli and his family continue to have a controlling stake in the club, after supplying 60% of the contribution in the operation which also involved banks and investment funds as well as small shareholders.
Juve have invested heavily in the transfer market in recent seasons - apart from bringing in Cristiano (117 M), they have spent big on players such as De Ligt (85,5 M), João Cancelo (signed for 40.4M then sold for 65 M), Douglas Costa (40 M), Bonucci (35 M) and Kulusevski (35 M) along with other reinforcements which has taken overall expenditure to more than 200 million euros in the last two seasons.