PSG and Mbappé set to clash over Tokyo Olympics
In a year with Euro 2020, the Copa América and the Olympic Games, Paris Saint-Germain aren't thrilled with the idea of being without Mbappé and Neymar.
There is a certain amount of concern at PSG for Kylian Mbappé. The player, who the club are keen to tie down beyond 2021 with a new deal, has put his name down to play at this summer's Olympics Games with France. National teams will be allowed a maximum of three players who are over the age of 23 in their Olympic squads (Mbappé, at 21, would not occupy one of those places), but his quality would undeniably make Les Bleus one of the favourite to win gold in Tokyo.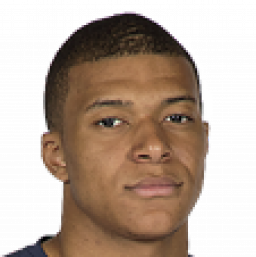 PSG expect right-back Colin Dagba to be called up for the Olympics - that wouldn't affect their pre-season plans too much but if Mbappé is unable to get enough rest during the summer due to other commitments, that would be worrying. French Football Federation president Noël Le Graët reiterated his desire for Mbappé to be with the team at Tokyo 2020 in declarations to L'Equipe and explained that it would be very difficult for the FFF not to call the striker up if he has already stated he wants to be at the Games. PSG meanwhile would not be able to oppose Mbappé going to the Olympics - even if privately they prefer him not to as refusing to release him would cause a public outcry.

Three major tournaments this summer
If it was just about the Olympics, that would be one thing - but it isn't. This summer, we also have  Euro 2020 and the Copa América - competitions that will likely involve Mbappé (with France at Euro 2020) and Neymar, who will be at the Copa América with Brazil. That means that neither of PSG's star players will be able to rest before the new season starts. As for the rest of the team's forwards, Edinson Cavani is expected to be with the Uruguay squad but by that time, he will be out of contract while Mauro Icardi is not a regular with Argentina. Losing so many star players for such a long time is a great concern but being without Mbappé and Neymar for most of the pre-season could potentially cause long-term problems as it would increase the chance that both players will suffer fatigue in the next season's campaign or worse, succumb to injury...