Lautaro Martínez: Real Madrid consider paying buy-out - TyC
Inter Milan's Lautaro Martínez, who is also attracting interest from Barcelona, is available for 111 million euros this summer.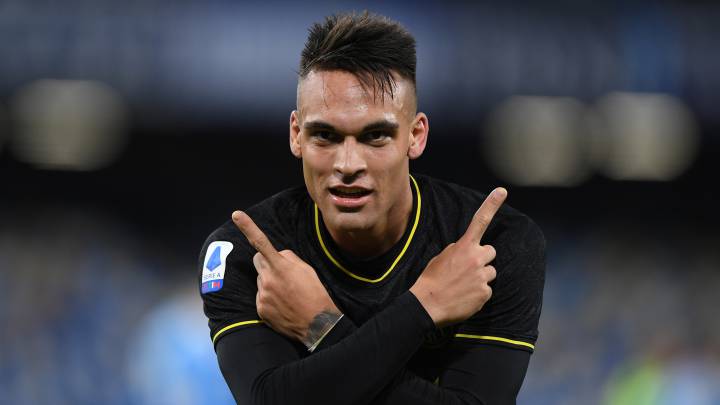 Real Madrid are considering paying Lautaro Martínez's Inter Milan release clause in the close season, according to the Argentinian media outlet TyC Sports.
Martínez has scored 16 times in impressive season at Inter
Martínez is available for 111 million euros this summer - a relatively affordable sum, given that the 22-year-old forward has been one of the outstanding performers in European football this season, scoring 16 goals and supplying four assists in 28 appearances for Inter.
TyC Sports says Madrid are ready to hand Martínez a 14-million-euro annual salary as they bid to secure the summer signature of a player who has been on club president Florentino Pérez's radar for some time.
Six months before leaving first club Racing Club de Avellaneda for Inter in a 25-million-euro deal in June 2018, Martínez revealed that Los Blancos were among the teams to have expressed an interest in him, telling TyC: "I've had a lot of offers, and they [Madrid] wanted to speak to me."
Barcelona keen on Martínez as Suárez successor
Should Madrid launch a swoop for Martínez, they can expect stiff competition from arch rivals Barcelona, with the Argentina international among the targets favoured by the Blaugrana as they look for a long-term replacement for Luis Suárez.
See also: PSG's master plan to deter Mbappé's Real Madrid move