Real Madrid: Nagelsmann explains why he turned down job
In the summer of 2018, Zinedine Zidane abandoned Los Blancos after his third consecutive Champions League, but not everyone wanted to replace him.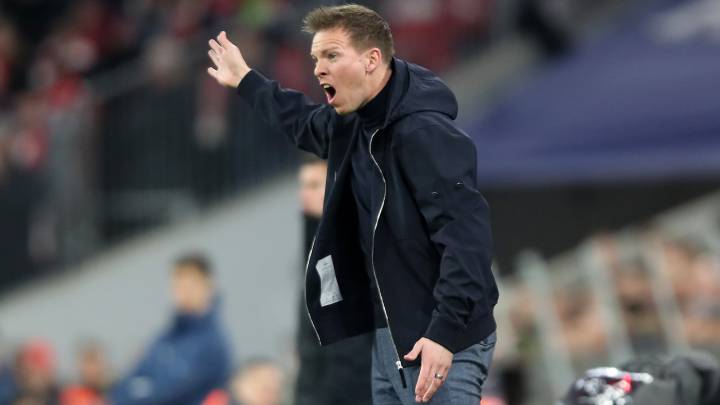 Julian Nagelsmann is one of the hottest properties in football management and has been catching the eye in the Bundesliga. The 32-year old has taken RB Leipzig to a place where they are competing with the might of Bayern Munich and Borussia Dortmund for the German championship and has admitted that he turned down Real Madrid aware of his standing.
Nagelsmann not ready for Real Madrid...yet
In an indepth interview with Melissa Reddy for UK newspaper the Independent, Nagelsmann revealed that in the summer of 2018, when Zinedine Zidane left Real Madrid in surprising circumstances, Los Blancos contacted him as a potential replacement. The then Hoffenheim manager explained that he didn't feel he was ready at that time for everything that came with a move to one of Europe's elite clubs.
"It's normal if Real Madrid call you, you think about it," the German began. "I was surprised at first. I weighed it up and I didn't feel comfortable with a decision to go there. I want to improve and if you go to Real Madrid, there's no time to improve as a manager.
"You don't have a chance to be a better manager, you already have to be the best. I'm not the best now, but I can admit I want to be one of the best in future. If you go to Real Madrid or Barcelona, the fans, the media and the decision-makers don't give you the time to grow into that. They only want to see victories every game, titles, Champions League trophies. If you don't win, you can't say 'but I'm still young, I'm still developing.'
"It's not that easy in football to plan a career because it is so unpredictable, but you have to try. The main thing is to make the right steps, not the biggest steps. Real Madrid is probably one of the highest steps you can take so I thought 'you turn 31, go to Real and where to do you go from there?'
"The other thing is language is very important to me. I like to communicate, I'm very expressive with my players. I can't speak Spanish yet, I can only say, 'hola, que tal.' So it was the biggest step, but not the right step."
With regards to what his near future will hold, the ambitious coach certainly showed he has eyes on moving upwards.
"My normal idea is to stay at Leipzig for four years, but in football you never know what can happen," Nagelsmann added.
"The Premier League interests me as do other clubs in the Bundesliga and La Liga, but I have to improve my Spanish first.
Read the Independent's full interview with Nagelsmann here.