Gareth Bale's Bernabéu drought
It's been 337 days since Gareth Bale's last goal at the Santiago Bernabéu which coincided with Zidane's return to the bench for the second time.
It's proving to be far from an easy season for Welsh international Gareth Bale at Real Madrid, as his on and off field issues further complicate his relationship with coach Zidane despite the best efforts from his agent Barnett who has been on a 'good cop' assault in recent weeks. After a run of games without being selected by the head coach, Bale was back in the starting XI in Pamplona last Sunday but delivered a discreet performance and was subbed in the 70th minute.
The retuirn of Celta to the Santiago Bernabéu marks a special occasion for Bale, with the visit of the Galician side to Chamartin ground some 337 days ago (March 16, 2019) being the last time the Welsh striker hit the net in a home game with Bale latching onto a Marcelo assist to find the corner to make the scoreline 2-0 for the home side.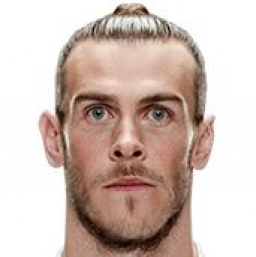 The game came at a bleak time for the club, having being eliminated in the Champions League at the hands of Ajax, ousted in the Copa del Rey by Barça and slipped-up to the Catalan side in the Bernabéu El Clásico which ended any outside aspirations of a league challenge. These results heralded the end of Santiago Solari's spell on the bench and the home game against Celta Vigo in March 2019 saw the return of Zinedine Zidane as coach. The Frenchman immediately recalled Marcelo and Isco to the side and started Gareth Bale in his initial XI against the Galicians.
Drop in form for Bale
That March evening marked the last time Gareth Bale found the net at the Santiago Bernabéu with the Welshman only on target this season three times, bagging a double against Villarreal in match-day three of the 2019-20 campaign, along with his Copa del Rey strike against Unionistas.
The season has seen Bale plagued by injury and the Cardiff born player has only completed eight full games in the past 14 months.
Celta last faced Madrid at home some 337 days ago. Will the visit of the struggling side provide talisman for Gareth Bale to strike the back of the Bernabéu net again?