Casillas confirms candidacy in Spanish FA presidential election
"Yes, I will stand for the presidency of the Spanish FA (RFEF) when elections are called", published the goalkeeper via his Twitter account.
Iker Casillas has confirmed via his personal Twitter account of his intention to stand as a candidate in the next Spanish FA presidential elections.
The 38-year-old's decision invariably means that, after 21 years in the game as a player, the Mostoles born stopper will hang up the gloves as he prepares to stand against current president of the RFEF Luis Rubiales.
Casillas was reported to have met with new minister for sport, Irene Lozano, to officially confirm his intention to participate in the elections with the definitive date to select a new president still yet to be confirmed.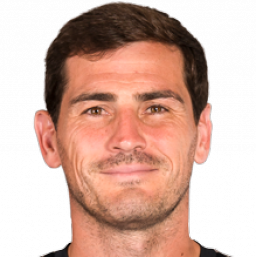 "I've informed the president of my club FC Porto of the decision and I want to express my deepest gratitude. We're working on our candidacy with the highest respect. More than 23,000 voters await us in fair & transparent elections as 139 assembly members will make the key decision". Thanks for all the support and good wishes. Let's go for it." concluded his final tweet as part of the Twitter announcement.