Al-Thawadi: The 2022 World Cup will show the best side of the Middle East
Hassan Al-Thawadi, secretary-general of the Supreme Committee for Delivery and Legacy (SC) said the Qatar World Cup 2022 will bring together people from all over the world.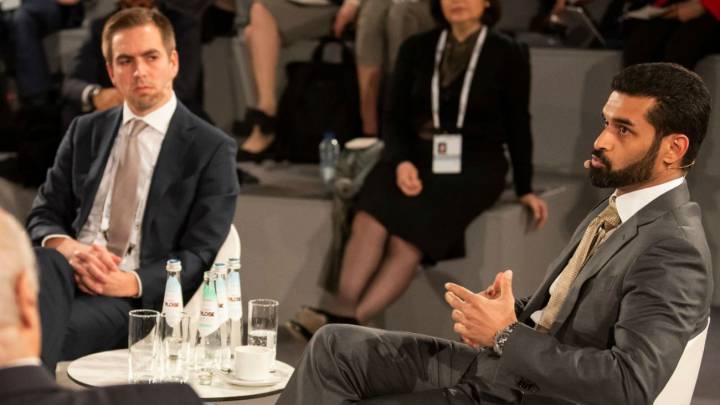 Hassan Al-Thawadi, Secretary-General of the Supreme Committee for Delivery and Legacy (SC) of the Qatar World Cup 2022, speaking at the 56th session of the Munich Security Conference, said the tournament will be an intercultural meeting point, bringing together the people who come to the World Cup from all over the world.
Al-Thawady went on to underline the importance of using the tournament to bring people from across the world together at the same time as making a positive change and creating a permanent legacy which will already be seen even before the start of the World Cup in November 2022.
The Qatari executive added that "From day one, we recognised that football – and the World Cup in particular – moves people in profound ways. It really does touch people's hearts," he said. "We realised that sport is a platform through which you can actually reach people – through the World Cup you can reach every single home on the planet."
Qatar 2022: A transformative event
Al-Thawadi said "We wanted to make sure we utilise this transformative event, whether we're using it as a vehicle for social development and social progress for Qatar, passing it onto the region, or using it as a platform to break down stereotypes. It goes without saying that our part of the world suffers from significant misperception issues. People see us through a certain lens, but we find that when people get together in a sporting event, all that breaks away. People get together and celebrate – they no longer paint everybody with the same brush."
"Thousands of fans coming from around the world, interacting with people from the host nation and crafting their own opinions of that country and not relying on a stereotype. When it comes to the first World Cup in the Middle East and Arab world, we see it as a golden opportunity to introduce our region and showcase all of its positive attributes to the rest of the world," concluded Al-Thawadi.