Barcelona: Piqué makes it clear that Bartomeu not believed
The Barça captain took to Twitter to call out the statements of a journalist who gave a similar message to the president, Josep Maria Bartomeu.
It was at 18 minutes past midnight on Wednesday morning when Gerard Piqué publicly stated that the explanations that FC Barcelona president, Josep Maria Bartomeu, had given the previous afternoon to the captains and manager had not been convincing. The subject in question was the allegations linking the club to I3 Venture, the social media company that had been accused of running a campaign against key members of the Barça set up, including Piqué himself.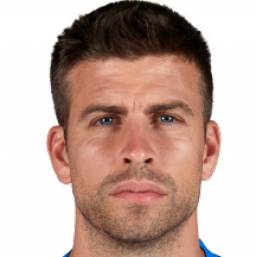 Piqué calls out the Bartomeu's 'puppet'
The accusations, initially raised by Spanish station SER, are that I3 Venture created online accounts to monitor and attack Piqué, Lionel Messi, Pep Guardiola and others, in exchange for one million euros.
Bartomeu now faces a more than delicate situation. A meeting of the board of directors is scheduled for Friday, one that is expected to prove rather difficult. Many of the members of the board are furious because this mess that they now need to handle was first learned from the press.
The reason for this lack of transparency in the higher echelons at the club is that the million-euro contract with I3 Venture was divided into invoices of 200,000 euros, and then attributed to various different departments so that they were not scrutinised. Any contract that exceeds this value must go through the approval of the board by statutory mandate.
Piqué's Twitter response is a clear indication that the heavyweights of the team do not believe the president's version of events. Bartomeu had briefed the club's four captains along with Quique Setién after their training session on Tuesday. A supporting message was later published on the popular social media site by journalist Marçal Lorente. It read:
"I have known the environment and idiosyncrasies of Barcelona and the club's members for many years and fortunately they can't be as easily manipulated, they are more intelligent and know perfectly how to identify those who want to use the media, political and economic interests to make it at Barça."
"Titella" (Catalan for 'puppet'). A simple, one-word reply from the official account of the blaugrana defender was more than telling, and could be a devastating blow to the current board set-up.
For thirty minutes, Bartomeu had struggled to present his arguments to the five men and to clarify some of the doubts that those involved had on this thorny issue. The president maintained, more or less, the line that had been put out earlier in the day at the XIV Vázquez Montalbán International Journalism Awards. There he had said that "Barça did not contract services to damage the reputation of anybody and we will defend ourselves against those who are attacking us."
In fact, to accompany his arguments at his private meeting, Bartomeu handed the players a complete dossier regarding the positive messages made through those accounts in question, to support the notion that they were working positively on social networks.
But he also directed his focus towards media and external agents' attempts to destabilize the club at any cost because, according to Bartomeu, "we have been in an election campaign for a year now."
This is an argument that, at least in Piqué's case, has not been bought and now Bartomeu will look to Friday's meeting to try to close ranks around him.
If resignations occur, Bartomeu will have no choice but to call elections.