BARCELONA
Rivaldo: "I don't understand the Braithwaite signing"
The former Barcelona attacker says he doesn't like that the deal was made outside of the transfer window and that they didn't opt for an academy player.
Rivaldo, the former Barcelona attacker and current Betfair ambassador, has been critical of the club's recent Martin Braithwaite signing. "Honestly, I don't agree with it and I don't understand this signing," he said. "And I don't like it for a couple of reasons. First, that they signed him outside of the transfer market and because Barcelona should have picked a guy from La Masia for this."
"Also, the team is starting to show signs of improvement and I don't see any major reasons to force the signing of a striker," he said. "With all due respect, I have my doubts that he is the player Barcelona need right now."
The reasons Rivaldo offers are: "I was thinking of a younger player with more room for improvement. They've taken him from a club trying to avoid relegation. They will surely be damaged by all of this."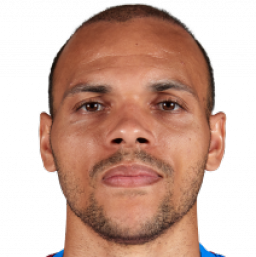 Rivaldo also says it would be "something very, very sad" if the rumours are true that Barcelona paid a firm to defend the club and attack certain players. "This type of news on social media really hurts those affected," he said. "And above all if the club is doing it."
"They are to symbols of the club and show their loyalty and professionalism in every training session and game and I'm sure the fans know it too," he continued.
Guardiola might be an option for Barça?
Manchester City have been banned from the Champions League for two years and Rivaldo sees it as a potential opportunity for Barcelona to bring the most successful coach in their history back to the club.
"It would be a great opportunity for the season coming," he said. "But it depends on what happens with Barcelona until the end of the season. If Setién can manage to win the Champions League and do well in LaLiga, there will be no reason to change the manager. But if the team doesn't achieve its expectations and it creates some bad vibes maybe it would be a real opportunity for Barcelona to return to the team where he had his most success."