Neymar's camp responds to Messi's advances
While the Barcelona captain has claimed that Neymar still wants to come back to Camp Nou, a reported source close to the player has told L'Equipe the situation has changed.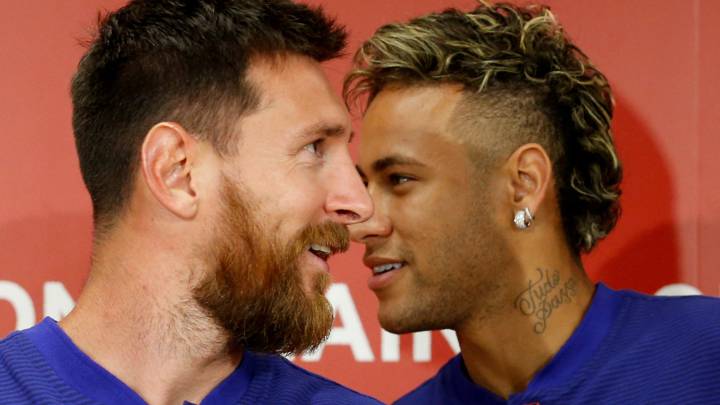 In an interview with Mundo Deportivo released this week, Lionel Messi once again sent a message to Barcelona that he wants Neymar back at Camp Nou.
"I've said it many times, in sporting terms, Ney is one of the best in the world and I would love him to return," said the Barcelona captain.
And while he did not overlook the unfavourable manner in which Neymar left Barça, his words were a clear nod towards the PSG star: "He is really looking forward to coming back, he always seemed sorry [for the way he left]. He did a lot to try to return [last summer] and that would be the first step in an attemp to come back."
Neymar's camp responds to Messi
But a reported member of Neymar's inner circle has been quick to clarify the situation in comments made to the French press. It is common knowledge that Neymar tried to force an exit from PSG for Barcelona last summer. But now the situation is different, they claim.
"Messi talks about the past situation, not the current one," a reported source close to the player told L'Equipe (via Footmercato). The Brazilian forward has a contract with PSG until 2022 and right now, they say, he is only focused on football.
According to French press, leaks of his private conversations indicate that he is now happy in Paris but his future at Parc des Princes will depend on how PSG fare in the Champions League, as will his relationships with those inside the club.
The 28-year-old marksman was reportedly angry with the way the club managed his latest injury and recently had a run-in with PSG sporting director, Leonardo. But his desire to switch to Barcelona is currently not as much a given as Messi makes out.