Julio Salinas: "Braithwaite's signing is pure madness"
The ex-Barcelona player says it's crazy to pay such a large amount for a player who cannot play in the Champions League, after allowing Abel Ruiz and Carles Pérez to leave.
Former Barcelona striker Julio Salinas feels the club have made a huge mistake in signing  Martin Braithwaite and described the move as "pure madness and lacking in any common sense", as the Danish player is only eligible for LaLiga but not the Champions League. "The whole Braithwaite matter is crazy, it's a poor decision. First of all because  he can't play in the Champions League - it's stupid to pay 18 million euros for a player, a price you would expect to play for a top player, when he isn't able to play in Europe. At the end of the day, you're paying 18 million plus you have a player for the next four and a half years," Salinas explained at an event organised by Banco Santander in Sevilla today.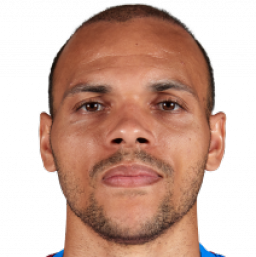 Barcelona let academy players leave on the cheap, says Salinas
Salinas also feels that by bringing in Braithwaite, Barça reduce their chances of making a big name signing over the summer " such as Lautaro Martínez, Neymar - or both". He went on to add, "They've allowed Abel Ruiz and Carlos Pérez to leave, along with a several other young players, who they've let go for a low price - if you're going to do that, why bother having a youth team at all? For a player who, at most, is going to play 13 league games, because he won't plat El Clásico, to me seem over the top".
The former Barça player also gave his thoughts on reports that the Catalan club had hired a company to damage players' profiles through malicious stories and comments on social media. "I don't understand that. We are talking about a huge company like Barcelona, which makes thousands of millions every year, these are not companies which are being run by the club members. If I have 300 million followers on all of my social media platforms, why would I hire a company who nobody knows about and has four followers to do such a job? I don't understand it at all. If I have 300 million followers and on top of that, an executive group inside the club, a multinational business in which social media and all of the digital platforms are managed in-house, why would I need to hire anyone else?" Salinas asked. "It's all veery strange".