BARCELONA
Barcelona: Messi is Bartomeu's saviour
In a difficult week for Bartomeu and Barcelona, Lionel Messi has shifted the focus and taken the pressure off in what could prove to be a pivotal week.
Messi, Messi, Messi, Messi... One more time, Messi tore apart an opponent at the Camp Nou. Four goals for every gameweek he didn't score during his recent goal drought. His fifth four-goal game in LaLiga although his most memorable four-goal game came against Arsenal in the Champions League. His 36th hat-trick in the competition, the most by a player ever, and even more impressive is his ability to lift this club's spirits on the field and define the mood.
You can safely say that Messi has calmed a very difficult week for Josep Bartomeu. First of all, he smoothed things over during a meeting with the club's captains as the president tried to explain the mess caused when reports emerged about social media accounts contracted by the club were found to have bad-mouthed players in the first team.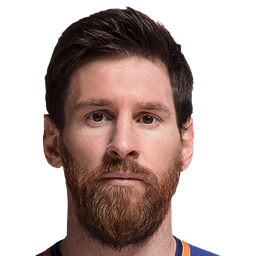 "It's weird," said Messi in an interview with El Mundo Deportivo about the social media accounts. But it was not a tense meeting. To the contrary, his comments during it were positive. Later, during the game against Eibar that followed, fans chanted 'resign, Bartomeu' and called for the entire board to walk away from the club. Messi switched the focus after his first goal, a marvellous effort, and it just kept getting better.
Right now, Lionel Messi is the only person who everyone involved can agree with. The fans were happy and not just because of his goals but because they are going into the most important week of the season with games against Napoli and Real Madrid with some good vibes. Messi gave an interview on Tuesday but he prefers to do his talking on the field. And people usually listen.