Real Madrid medics debating treatment approach for Hazard ankle
The two options being studied include a conservative recovery approach or perform surgery on the ankle which could see Hazard's domestic season come to an end.
Real Madrid's defeat at the Ciutat de València on Saturday was further compounded by the relapse of Eden Hazard's ankle problem as the Belgian player was forced to leave the pitch in the 67th minute of the game. Coach Zidane post game admitted that "things didn't look too good" and subsequent tests conducted by Real Madrid club doctors confirmed the bad news.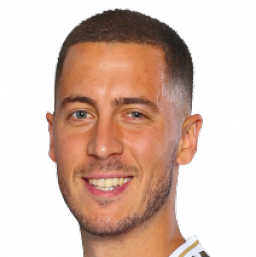 Relapse
The relapse comes at a critical time for the Santiago Bernabéu side with two potential season shaping games looming on the horizon as Manchester City are the visitors to the Spanish capital for Wednesday's Champions League Round of 16 first leg tie. The following Sunday Barcelona travel to the Bernabéu with Zidane's side now trailing the Catalan outfit by two points in LaLiga.
Fortune has not smiled on Eden Hazard since completing his summer move to the Spanish capital this summer with the Belgian international having missed more match action this season in Spain than in his seven years at Premier League side Chelsea.
The root of the ankle problem suffered by the Belgian forward dates back to 2017 when he suffered a fracture when training with the "Red Devils". Surgery was carried out and a small titanium plate was inserted into the player's ankle to add stability and this right ankle has been the root of recent problems since the player was forced off in the Champions League group stage match against PSG in November 2019. 
The waiting game
Surgery or a slow, time based conservative recovery approach are the two options faced by Real Madrid medics. 82 days passed since the Champions League clash and his return to LaLiga action and initial signs from the Belgian were positive as he delivered a fine display in his 73 minutes of action against Celta Vigo. The player looked lively on Saturday and was heavily involved in the first half action for Zidane's side before an innocuous back heel aggravated the ankle injury once again forcing the player to be replaced buy Vinicius Jr.
Going under the knife would signify a lay-off of at least three months with a more patient approach ruling Hazard out of action for a minimum of two months at least. 
With Euro 2020 looming, the player, Real Madrid and Belgian FA will need to agree on a plan of action with Hazard anxious not to miss the opening game at the tournament in Saint Petersburg as the "Red Devils" face Russia on June 13.