Guardiola's Champions League downturn since joining Man City
After winning the Champions League with Barcelona twice and reaching three consectutive semifinals with Bayern, Guardiola has failed to pass the quarter finals with Man City.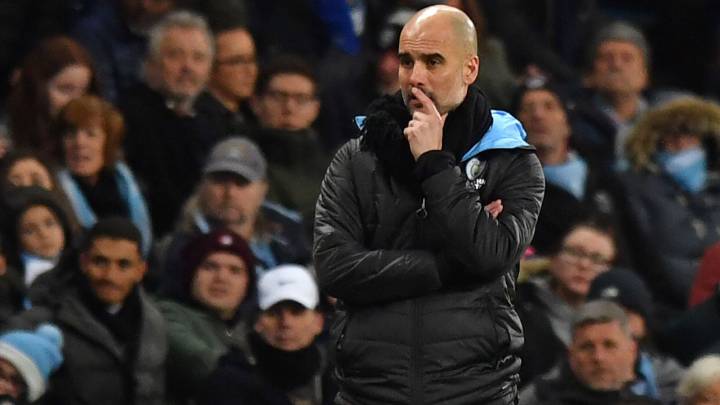 Since lifting the Champions League title in 2011 when his Barcelona side beat Manchester United 3-1 at Wembley, Pep Guardiola has yet to reach another European Cup final.
The 49-year-old coach took over at Bayern Munich the season after they won the UCL title in 2013. And in his career post-Barça, he has won Bundesliga titles with the German outfit and Premier League titles with Manchester City, his current club, but success in Europe has so far evaded him.
Guardiola's Champions League record
Up to this point in his career, Guardiola has overseen 52 games in the three knock-out rounds of the Champions League (last 16, quarter-finals and semi-finals) with Barça, Bayern and City. He has won 27 (51.93%), drawn 13 (25%) and lost 12 (23.07%). Out of the 26 knock-out ties (over two legs) he has played, he has lost just eight.
But since he left Barça, his defeat rates have increased considerably. With the Catalan club he only lost three of 24 knock-out games (12.5%), winning 13 and drawing the remaining eight. With Bayern, he lost five of 18 knock-out fixtures, 27.78%, two being against Madrid under Carlo Ancelotti with Zinedine Zidane as his number two (1-0 in Madrid and 0-4 in Munich). He also fell to his former club, Barcelona, and Atlético Madrid.
Quater-final defeats to Spurs and Liverpool
Meanwhile, in the three seasons that he has been at City, he has only gone as far as the quarter finals on two occasions, the first of which he lost to Liverpool in 2017-18 and the second to Tottenham last season. In the first season at City, he fell at the last-16 stage to Monaco of Kylian Mbappé and Radamel Falcao. Out of his ten knock-out stage matches with the Citizens, he has won six, lost four and drawn none.
And the celebrated Catalan coach will hope to improve his win rate with City by beating Real Madrid at the Bernabéu on Wednesday night.