Benzema renews with Real Madrid to 2022
The French striker's agent confirmed Benzema has extended his deal with the Spanish club. "He's in love with Real Madrid."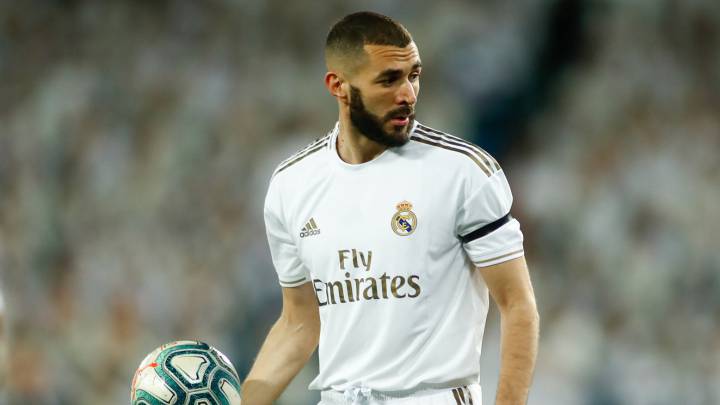 Karim Benzema's agent, Karim Djaziri, confirmed today, Wednesday, on Radio Montecarlo, that the striker had extended his contract with Real Madrid to 2022, as this newspaper revealed on 21 February.
Benzema 2022
"For now he's extended his contract to 2022, it's official. There, he's completely in love with ReaL Madrid... although he's always had Lyon in his heart. Since he started, Lyon has been his club".
Real Madrid and Benzema have extended their relationship to 2022, given that things are currently perfect between club and player. The player left the negotiation to his agent, Djaziri, who has been by his side for nearly all of this sporting career, although in recent years he had put some of his affairs in the hands of the agency Best of You, who also handle Casemiro and Odriozola.
Benzema's contract renewal comes as he is set to play his 100th Champions League game for the club, against Manchester City. He's scored 52 goals for Madrid in the competition; before arriving at the Bernabéu he scored 12 goals in 19 games for Lyon.