Beckham aspires for same success as LAFC and Atlanta United
The owner of Inter Miami David Beckham hopes that his team has the same success as Atlanta United and LAFC in their debut season.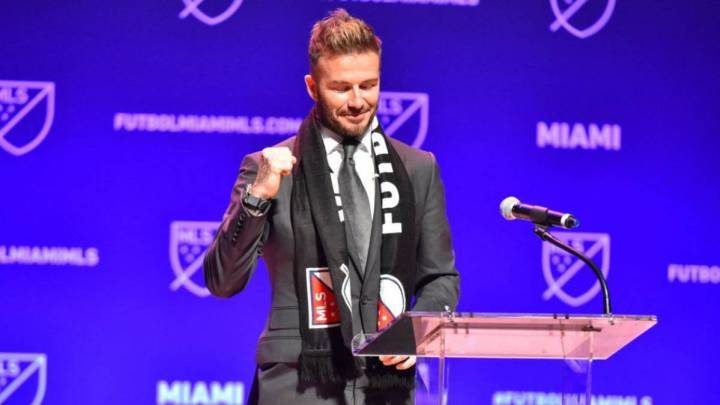 For David Beckham the sky's the limit for Inter Miami ahead of their debut season in Major League Soccer and he knows exactly what he expects from his team this year. He wants his franchise to be successful and he knows how to achieve that.
"I want to be successful. I want our team to impose fear from the first game and I want our fans to create a great atmosphere in our stadium. I also want to win a title this season," Beckham said.
David Beckham is also well aware that it is not easy to win a title in the MLS but in the recent history LAFC and Atlanta United have done it in a short period of time, "obviously we have seen great teams like Atlanta United who created a great atmosphere since the first day. We want to accomplish something similar because LAFC has done it as well."
First game of the season against LAFC
The new franchise of Major League Soccer will make their debut against LAFC, the best team of the regular season last year. The game will be played on March 1st at the Banc of California stadium.