Five facts about Inter Miami ahead of their MLS debut
The new MLS franchise will make their debut on March 1st against LAFC at the Banc of California stadium and here are some facts you should know.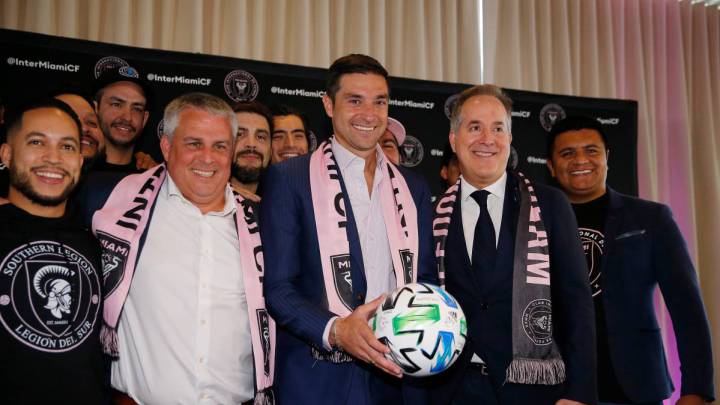 The wait is over for David Beckham and Inter Miami because this Sunday, March 1st they will play their first Major League Soccer game when they visit LAFC at the Banc of California stadium.
5 facts about Inter Miami prior to their debut
In recent history the new franchises of Major League Soccer have had great success in their debut season and this year the eyes of everyone in the league will be on Inter Miami. Their biggest challenge will be to win the MLS Cup as Chicago did or make it to playoffs like LAFC back in 2018.
1 Global brand
Since the announcement that David Beckham will own a team in MLS the eyes of the world were set on Inter Miami. Everyone wanted to know what players were coming, the color of their jersey and the logo they will have. After the transfer window closed no superstars joined the club, the latest signing was Rodolfo Pizarro from Monterrey when people were expecting players like Cavani.
2 Make Miami a soccer city
Inter Miami based their marketing campaign around the entire city of Miami so local people can recognize and get to know the team ahead of their debut season in MLS. The idea is to make people watch soccer more than football after local disillusion with NFL side Miami Dolphins after series of poor seasons recently.
3 Two world class stadiums
David Beckham oversaw the remodeling of Lockhart stadium where the team will play for two seasons while they finish the construction of the Miami Freedom Park, where they will play permanently after 2022.
The Lockhart stadium was completely remodeled and they built a training complex next to it. Once they move to the Miami Freedom Park they will use the Lockhart for the youth academy.
4 Trust in their academy
Inter Miami decided to sign young players like Julian Carranza, Christian Makoun and Matias Pellegrini for their debut season instead of bringing veteran ones. Also their second DP player is Rodolfo Pizarro who is only 26-years-old.
5 Their rivals are Orlando
Inter Miami will be the second MLS team in Florida and will play in the same conference as Orlando City. The intention is to make a big rivalry between both teams every time they face each other during the season, just like what happened with 'El Trafico' between LAFC and LA Galaxy.