Spanish FA confirm Leganés cannot replace Braithwaite
The RFEF (Spanish Football Federation) took the matter to global governing body FIFA but overruled the plea to permit Lega' to replace the Danish player.
Leganés have been officially informed by the Spanish FA (RFEF) that their request to replace Martin Braithwaite after the Danish striker was signed by FC Barcelona, has been denied with the answer coming a week after the Butarque club made the official request.

The Spanish FA took the matter to FIFA but the reply from the world governing body was negative and they stated that the only replacement that Leganés could sign is a currently unattached or unemployed player. The sub-clause of rule 124.3 which permitted Barça to replace, long term injury casualty Dembélé is a unique rule to Spanish football and is to come under review and everything points to the rule to be abolished in the future.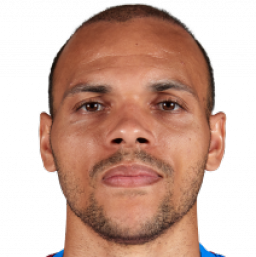 Advanced talks
According to sources close to Leganés, the LaLiga side were in 'advanced talks' with a possible replacement for Braithwaite who could have joined the team in a matter of 'two or three days'. Given the latest ruling, the club are believed not to offer any further legal resistance with club president Victoria Pavón stating that the 'irreparable damage' has already been done.