Ajax's Onana reveals Serie A club refused to sign a black player
The talented goalkeeper in Holland spoke with local news NCR and explained that the racially-motivated decision was made after Europa League final against Manchester United.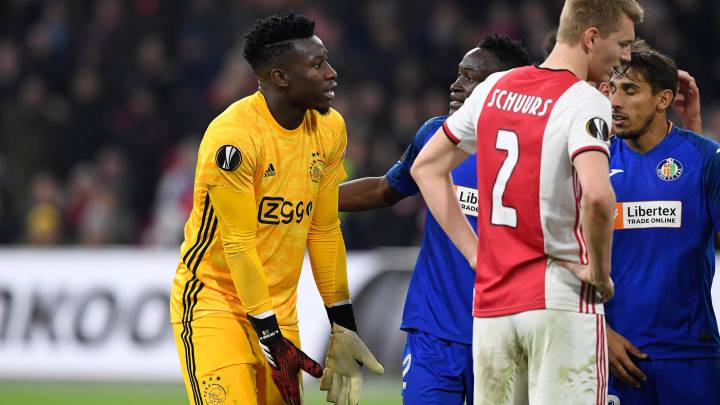 The Cameroon goalkeeper, André Onana, who has been impressing for a number of years at Ajax Amsterdam, says that an Italian team was interested in signing him three years ago, when he starred in the Europa League final against Manchester United. The transfer, however, was stopped at the last moment due to the colour of his skin.
Onana transfer declined due to being black
The stopper did not reveal which Serie A club it was when speaking with Dutch news outlet NCR, but did state that "the talks were going well" until his agent received a call from the interested club's CEO.
"We believe that Onana is a great goalkeeper," Onana recalls the message from that director, "but unfortunately we cannot sign him.
"A black goalkeeper would bring us a lot of problems in front of our fans."
The 23-year old admitted that he was upset by that but it could have been worse from a professional point of view.

"Of course the statement hurt me, but to be honest I was also glad he said it.
"It would have been worse if they had thought I wasn't good enough for them."
As part of a article by the Dutch newspaper about racism in football, Onana added.
"I can't change who I am. Why should I worry? I'm black and African and I'm proud of it. If someone doesn't like me because I'm black, there's no problem. I don't even care."