Valdano: "The Bernabéu factor? It's not included in the ticket"
Jorge Valdano coined a phrase which Zidane has borrowed, calling on Real Madrid fans to create a menacing atmosphere in tonight's Clásico...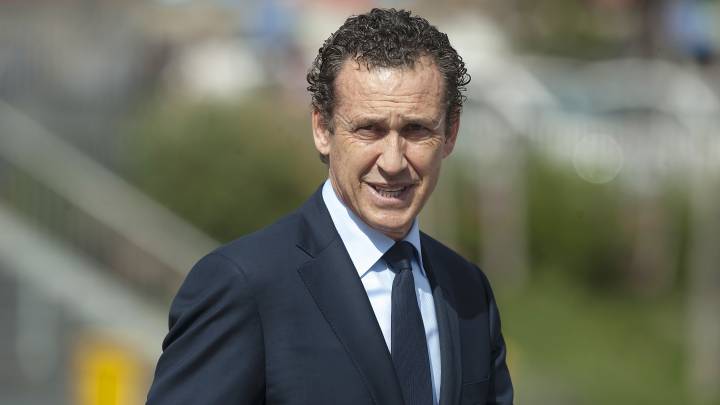 Zidane made a plea to the Madrid public to whip up an extra special atmosphere for Barcelona's visit in tonight's Clásico. Jorge Valdano coined a phrase to describe Real Madrid's 12th man - the Bernabéu, recalling the menacing atmospheres which intimidated visiting teams and helped Madrid turn around vital games in some of the club's most historic comebacks. In European competition in the 1970s and 80s there were the memorable fightbacks against Derby County, Celtic, Rijeka, Inter Milan and Borussia Mönchengladbach.
Special atmosphere for the big games at the Bernabéu
"The atmosphere at those games defines more than an era. It's nothing something that is included in the ticket... There has to be certain conditions for it to arise, it depends more on the team's determination and commitment than how skillful they might play, it requires special situations and a turning around a negative scoreline is one of them. When Madrid is against the ropes, behind on the scoreboard and scores a goal, the stadium erupts…" Valdano explained.
Valdano is still a familiar face to be seen at the Bernabéu - now he is seen up in the media booths, in his role as a television pundit. But has the Bernabéu lost some of its atmosphere? Is it a cold stadium? "Well, back when I was a player, 50% of the public were standing in terraces and that meant that many times, an extra 20,000 spectators would be allowed in, over the stadium's capacity. That said, I think there are few stadiums in the world that can transmit the feeling off football like the Bernabéu - it's not like going to the opera, it's football in its purest state".
Zidane calls on the Bernabéu for support against Barcelona
Valdano's phrase (miedo escénico* literally, stage fright) came about during a post-match interview. He explained, "I can't remember if it was after the comeback against Inter or Borussia Mönchengladbach. I do remember it was something I said to a reporter from El País. They asked me why I was repeating a certain gesture and I mentioned miedo escénico. And of course, it's a fear that footballers feel too, being egged on by a vibrant home crowd helps us to respond.
"It's dangerous to rely only on a twelfth man but I believe that if there is one game in which you have to call for help from the stands then it's the Clásico," Valdano concluded.
*miedo escénico: the English literal translation would be stage fright but in this instance it means the opposite. Valdano's description is one of an atmosphere which will help the home team and hinder the visitors.