Deulofeu: Watford confirm ACL tear for Spain winger
Hornets boss Nigel Pearson told Sky Sports that the 25-year-old will be out for the remainder of the season after picking up an ACL injury against Liverpool.
Watford's 3-0 victory over Liverpool in the Premier League on Saturday, which brought an end to Jürgen Klopp's 44-game unbeaten run with the Reds, was overshadowed by a knee injury sustained by winger Gerard Deulofeu and Hornets boss Nigel Pearson confirmed the worst possible scenario of a cruciate ligament injury a day later.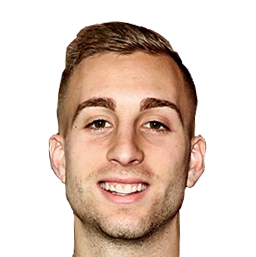 Deulofeu went down awkwardly after a tussle with Liverpool captain Virgil van Dijk and twisted his right knee during Watford's victory. He was taken off the pitch on a stretcher with an oxygen mask and Pearson said he is unlikely to be able to play again this season.
Deulofeu out for the season
"Unfortunately for us the scan results really show he is probably going to be out for the rest of the season," Pearson told Sky Sports. The initial scan results show that he has got an ACL injury, which is a really bad thing for us because he has been such an important player for us."
Deulofeu has made 28 appearances in the Premier League this season as Watford battle the drop, scoring four goals and providing five assists.