Going to MLS is more appealing now than going to Europe
In an interview, former Mexico international Rafael Márquez said that following the latest trend playing in MLS is more appealing than European soccer.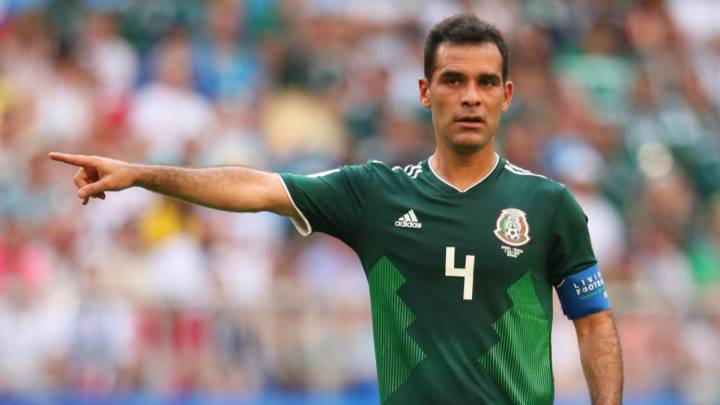 Major League Soccer is celebrating its 25th year and it has become a very appealing league for many soccer players as we have seen in the past few seasons. Many young players are now using MLS to make that jump to Europe instead of continuing their careers in their home-country clubs.
In the past, many saw MLS as a retirement league but the tide has turned. Rafael Márquez, who played in many leagues throughout his triumphant career as a soccer player, had something to say about how attractive MLS has become for many young players in an interview for Fox Sports.
"It is very appealing nowadays to play in MLS and many young players are thinking that if they have a good performance here they can be signed by a team in Europe easier than staying in their home countries. Many people judge Rodolfo Pizarro for moving to MLS but I hope that if he has a good season a team in Europe will sign him. I think he wants to play in Europe and maybe switching to MLS he can get that opportunity that he couldn't have in Mexico."
Rafael Márquez also said that in the near future MLS will be better than Liga MX
The former Mexico international had a successful career with F.C. Barcelona, he then played in Mexico and MLS before retiring, so he gave his opinion about what he sees in the near future for the North American leagues.
"I think it is more appealing now to play in MLS than Liga MX and that is something to worry about because we are seeing the amount of players that are thinking that way. Liga MX should start doing something to attract more quality players because that helps them improve as a league. We should be working to improve things and try to re-sign the players that decided to leave for MLS."
Márquez also said that if this trend continues in the near future, MLS will be better than Liga MX. "We saw what happened between León and LAFC. Carlos Vela, a Mexican soccer player in MLS had a fantastic night, and they eliminated León in the CONCACAF Champions League. So I do think MLS will be better than Liga MX in the near future."