It is vital for Chivas to return to playoffs
Luis Fernando Tena is seeing the light at the end of the tunnel. The main goal is to win the title but for that they must make it to playoffs.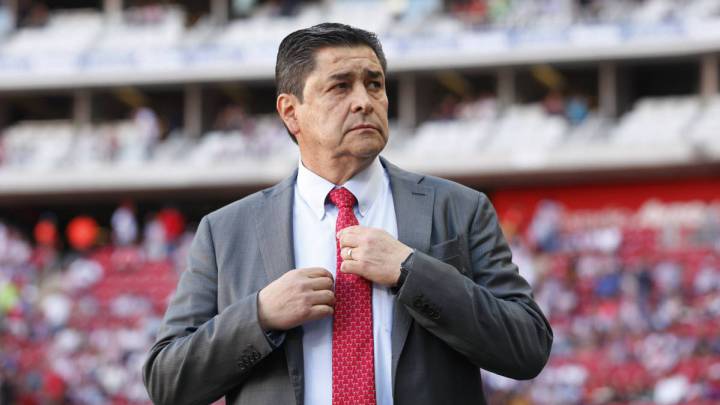 Chivas are back in the playoff picture after defeating Club León on Sunday night at home. Their manager, Luis Fernando Tena, said that it is vital for them to return to the postseason because they have failed to accomplish that in the last five semesters.
After two victories in a row, Guadalajara are in eighth place with 12 points in eight games. Wwe feel very good right now with a lot of confidence because we are currently in the playoffs picture. Of course we would like to be in first place but for that we need to keep improving individually and as a team," Tena said after defeating León 2-0.
"Our confidence is improving each game and for me that is vital. We won in Tijuana and now we defeated León, one of the most consistent teams in the last semesters. We have great players and we just keep improving in every aspect of our game," Tena added.
Chivas are now preparing for the clash against Atlas with their minds set on victory, "I think that the intensity against León was fantastic and we were the better team. We took care of all the little details to prevent them from having possession of the ball. Getting a victory in front of our fans was great. I congratulated all my players after the match but I also told them that we need to keep improving because we haven't accomplished anything yet," he added.
Antuna and Calderón were punished
Uriel Antuna and Cristian Calderón were sanctioned this week because they violated the team's code of ethics and they had to play with the U20 team this weekend. "They were punished but now they will be available to join the first team when we return to practice this week to prepare for the game against Atlas. The derby this weekend is special and we need all of our players to be ready for this type of game," Tena said in the press conference following the victory against León.
Tena also said that no player has their spot assured in the team as we saw what happened with Antuna and Calderón. "Every player has to fight for a spot in the starting 11 - this is soccer and it is nice for me to have so many quality players fighting to be the best of the best."