Real Madrid: Vinicius to seek Spanish nationality
Real Madrid's Brazilian teenager will apply for citizenship in the summer, once he has been a resident in Spain for two years.
Real Madrid forward Vinicius Júnior is to seek Spanish nationality in the summer, AS understands.
Vinicius can apply for nationality after two years in Spain
As a native of a country in Ibero-America, the Brazilian - who arrived at Madrid in July 2018 - is eligible for citizenship after just two years of residence in Spain.
As part of his application, Vinicius will have to sit a general knowledge exam on Spanish society and culture, likely to be in late 2020 or early 2021. Organised by the Instituto Cervantes, the test comprises 25 multiple-choice and true-or-false questions such as: "Francisco de Goya was a famous Spanish painter, musician or writer?"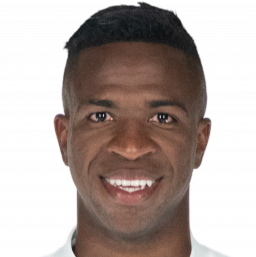 Real Madrid keen to free up non-EU player spot
The 19-year-old will have 45 minutes to complete the exam and must get a score of at least 60% to pass. If he is successful, he will be granted a Spanish passport and will no longer be one of the maximum of three non-European Union players that Real Madrid are allowed to use in LaLiga.
As was also the case with Casemiro and Fede Valverde's successful recent bids for Spanish citizenship, Vinicius will be helped and advised by the club throughout.
Vinicius, Éder Militão and Rodrygo Goes currently fill Madrid's non-EU spots in LaLiga. If one of the berths is freed up, it will allow Los Blancos to draft in a player such as Castilla's Reinier Jesus or the out-on-loan Takefusa Kubo next season. Alternatively, it could also leave the way clear for a non-EU signing...