Borussia Dortmund price Jadon Sancho at 140 million euros
According to Bild, Dortmund will start negotiating with Manchester United, Chelsea or any other interested club for the young player - from that starting price.
Jadon Sancho is one of the most promising stars of the future in world football. The 19-year-old has been making great headway since joining Borussia Dortmund, and it's hardly surprising that he is high on the wants list of a number of Europe's top clubs.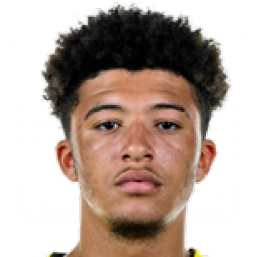 Jadon Sancho on Man United's radar

This week, Jadon Sancho has been linked with Chelsea and Manchester United, especially by the English and German media. In Germany, Bild have gone as far as speculating that the young English winger could be close to reaching an agreement with Manchester United, although if that is the case, Dortmund won't be making things easy for him.
Bild have also quoted a starting price for the player - 140 million euros, a figure way in excess of the 105 million euros which United paid back in the day for Paul Pogba. One thing is for certain, other clubs will join the chase and it is unlikely that the player will have made up his mind about his future before Euro 2020.