Eden Hazard's operation, the next stages for the Belgian's recovery
The recovery time following the ankle operation is anticipated to be around 90 days with the Belgian targeting a place at Euro 2020.
Eden Hazard is set to be operated on today in Dallas by specialist Eugene Curry with the medic having operated on many athletes from the world of NFL and NBA. We talk to two specialists as lecturers at ONELIFE (Madrid) José Luis Alonso and Andrés Quevedo García offer their view on the recovery path awaiting the Belgian international.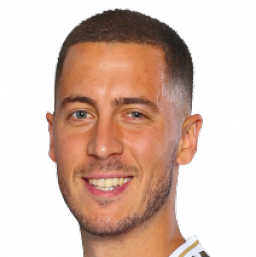 What is the nature of Hazard's injury?
In 2017, Hazard suffered a break to the ankle and was out of action for three months. The surgery consisted of inserting a small titanium plate which acted as a fulcrum to hold both sides of the broken bone and ensure added stability to the ankle.
The latest setback for Hazard came in November 2019 in the Champions League tie against PSG with that ankle injury ruling the player out for 82 days of action.
What does Hazard's operation involve?
Without having access to the player's medical file, there are three types of surgery that could be used in Dallas:
-One would involve removing the existing titanium plate and substitution it for one slightly longer in size which would cover the affected area of the ankle.
-The other method involves the insertion of a screw to unite both parts of the break
Hazard's recovery time
The Belgian's recovery time should be approximately 90 days. The first two weeks of the rehabilitation process will see a period of immobility. 
After the second and third week, the player will start to do movement and muscular based exercise in an attempt to build up muscle mass with aqua circuits a key part of this stage of recovery.
From week 5 or 6 of recovery, the player will have his ankle supported using a walking boot which will add stability to the ankle.
From week six onward, Hazard should be able to carry out very light exercise which will build progressive as the rehabilitation is ongoing.