CenturyLink employee in Seattle tests positive for coronavirus
According to King County, an employee working in the First and goal at CenturyLink Field during a recent XFL game tested positive for coronavirus.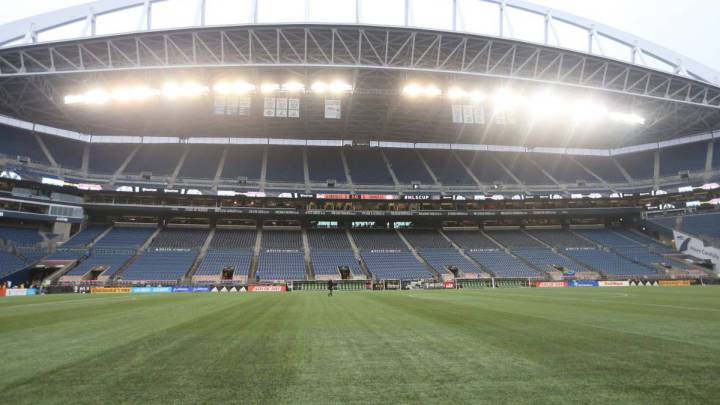 The Seattle Sounders are ready to host their second game of the current MLS season tomorrow when they face Columbus Crew. A day before their game, the current champions of the league received the news that an employee at the CenturyLink field had tested positive for coronavirus.
On 22 February the Seattle Dragons hosted an XFL game and the operator of the stadium, First and Goal, tested positive for coronavirus. But, according to Kings County Public Health officials, the public that attended that game have a low risk of infection and should not worry about the news.
On the other hand, Public Health is following up with the few co-workers that had close contact with the employee at that game to provide guidance on appropriate precautions.
According to Executive Dow Constantine's office, Seattle professional sports organization will continue with planned events as scheduled. That includes games with the Sounders FC, Mariners, Dragons and Seahawks.
Seattle Sounders FC released a statement saying the match is still scheduled as planned to take place tomorrow against Columbus at CenturyLink field.
"Seattle Sounders FC's match versus Columbus Crew SC on Saturday, March 7 is scheduled to take place as planned at CenturyLink Field. As our organization has previously stated, nothing is more important than public safety and the wellbeing of our fans at all Sounders FC events. We are in continuous dialogue with regional health authorities and Major League Soccer, in addition to our network of medical experts. Because of this, we are proceeding with Saturday's match and Sounders FC is following the updated guidelines that were released on Wednesday by Public Health - Seattle & King County.
Additionally, we are working closely with our colleagues at First & Goal Inc. and CenturyLink Field to provide a safe matchday experience. This effort includes expanded sanitation procedures - encompassing enhanced cleaning treatments to disinfect all areas of the stadium before and after every event - in addition to increased hand sanitizer stations throughout the venue and continued staff education and training. It should also be noted that our club is aware of King County's recent announcement about a confirmed case of COVID-19 inside CenturyLink Field stemming from an event on February 22. The affected part-time stadium employee did not work any Sounders FC events. In coordination with First & Goal Inc. and Public Health - Seattle & King County, the club is following the regional health authority's determination that risk to stadium attendees from that employee was low and that no additional precautions are necessary heading into Saturday's match."
Authorities said on Thursday there are at least 70 confirmed coronavirus cases so far in the state of Seattle and 11 people with underlying health conditions, pregnant or with weak immune systems have died.
Change of itinerary for Columbus Crew
Columbus Crew was planning to make the trip to Seattle ahead of their match on Thursday night so they could train at CenturyLink on Friday, however, since the news broke out they decided to make the trip tonight and return home early on Sunday.