Adrián: "Atlético will find it difficult to defend for 95 minutes"
The Liverpool goalkeeper was between the sticks for Liverpool's win over Bournemouth, and warns the Madrid side that Anfield will be different.
Adrián San Miguel was back in goal for Liverpool on Saturday following Alisson's injury and everything suggests that he will retain his spot for Wednesday's Champions League second leg against Atlético Madrid. A 2-1 win against Bournemouth is one thing, but clearly the challenge to overcome a single goal defeat in the Spanish capital is seen as a much greater obstacle.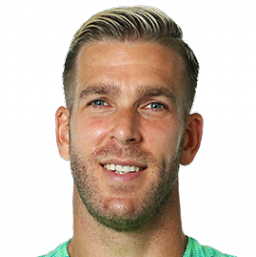 Calling on the power of Anfield
The Spanish stopper stood in to good effect when his Brazilian leading man had to miss several of the early games of the season, and is feeling positive about the upcoming game under the Anfield lights. He says it will be very different to the previous leg.
"I think we know Atlético's style of play. We have to prepare ourselves as best we can in the next few days with an aim to keep the ball, be patient, move it quickly, because they are sure to try to defend the result," Adrián said, before adding a warning to the visitors.
"It's going to be a very difficult for them to defend again for 95 minutes, because at Anfield it is a different story. Madrid was Madrid but now we have the return leg here, so we wait and we focus on winning a controlled game."
On the league win, Adrián accepted that "everyone's confidence was a little low," but that "the winning mentality has returned." Both Andrew Robertson and Jordan Henderson are expected to be fit for the crucial Last 16 tie against Diego Simeone's men.