Renato Ibarra: "Hit them, I don't care if someone dies"
Journalist Carlos Jimenez revealed statements made by Ibarra's wife, Lucely Chala, in her testimony during the case against Club America player.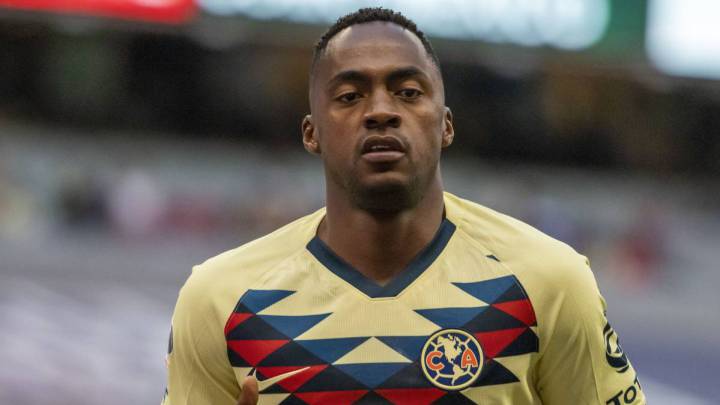 The case against Renato Ibarra has become more complex as the days go by. Last Friday the first lawyer representing the America player decided to quit without giving an explanation for the decision, and this week the lawyer who took over the case also decided to quit after listening to the player's wife's testimony. Lucely Chala described what happened during the incident and why her husband was arrested on March 5th.
According to the journalist Carlos Jiemenez, who has been following the case since last Thursday, Renato Ibarra, along with another four members of his family, hit and scratched Lucely Chala. Equally, and also according to the journalist, Renato Ibarra yelled that he didn't care if someone died, "I don't care, hit them and I don't care if someone dies, hit them."
The background to the case is that Lucely Chala alleges that she was physically abused by her husband Renato Ibarra and other members of the family on Thursday, March 5th. Furthermore, Chala is currently pregnant, with the charges levelled against Ibarra including domestic violence, abortion and attempted femicide.
According to Renato Ibarra's wife, the problems started on February 28th when she told him that she wanted a divorce. After hearing that, the America player became angry and allegedly started chasing her around their house. At this point it is said that Ibarra called his father in Ecuador with the intention of removing Chala from the family house.
Upon hearing this, Lucely called her sister, Ana Karen, with the idea of her flying to Mexico to take care of her and help her with her pregnancy. However when the sister arrived the problems between Chala and Ibarra got worse, with Ibarra supposedly coming home drunk several times and yelling at them to leave his house. On one occasion, according to the evidence provided, Ibarra threw a vase at a wall and yelled: "Go to hell, I am tired of you two, I don't want to see you anymore." After this incident Renato's family arrived in Mexico.
The day Ibarra was arrested
Renato Ibarra was arrested on 5 March after allegedly verbally and physically absuing Chala and her sister over a period of several months. On the day in question, Ibarra went to training in the morning. According to his wife she was verbally abused verbally by the player's family and when Ibarra returned home she begged him to calm his family members down. He responded, "you can't ask me anything, you tell them and don't ask me for anything."
After being unable to handle the situation Chala went back to her room, where she says Ibarra's sister hit her several times as she was recording what was happening at the moment. Renato's sister then supposedly began to hit Chala's sister.
"We were cornered by Ibarra's family members and they started hitting and yelling at my sister and I. We managed to lock ourselves in a room and they were all yelling at us that if we were brave enough we would come out and defend ourselves. At the end when a friend from Renato said that the police were coming, the insults didn't stop and my husband kept insulting us," Lucely Chala said during her testimony.