PSG 2-B.DORTMUND 0 (3-2)
Michael Zorc on Neymar: "He is a good actor"
Borussia Dortmund sporting director was not happy with Neymar's performance on Wednesday night but says Dortmund were their own worst enemies.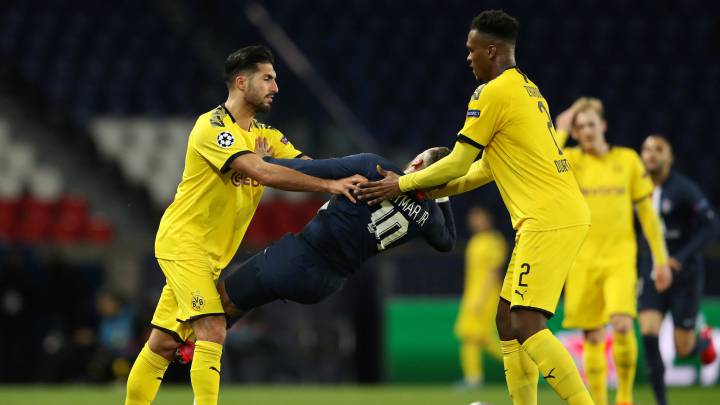 Michael Zorc, Borussia Dortmund's sporting director, was not happy with Neymar's performance on Wednesday after his side were sent out of the Champions League thanks to a 2-0 defeat to Paris Saint Germain.
Emre Can was sent off at the end of the game at Parc des Princes after squaring up to the Brazilian and pushing him. From Zorc's point of view, Neymar made a meal of the contact and provoked the sending off for the German international.

"It was too hard, I consider it almost ridiculous," said Zorc. "Neymar exaggerated. We all know how good an actor he is. They'll do tests on him today..."
He did, however, say that Dortmund's inability to get a result was their own doing. "We weren't able to create danger," he said. "We were close at certain times in the game above all thanks to the work by Achraf on the right-hand side but we couldn't create clear chances."