ATLÉTICO MADRID
Stationary bikes and PlayStation: Atlético's football-free weekend
Marcos Llorente, Saúl and Felipe have given us a glimpse into their weekends without football due to the spread of coronavirus.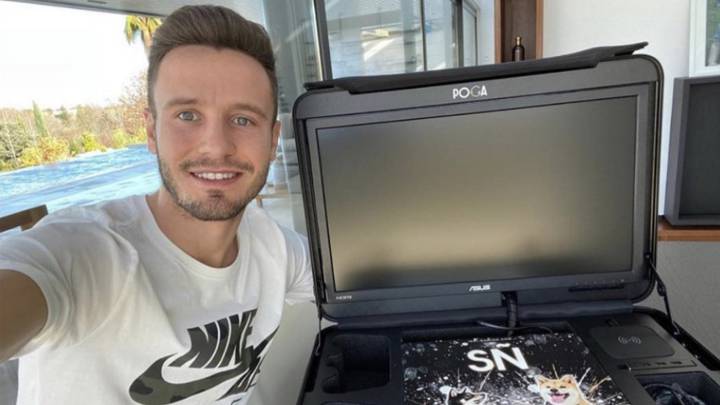 Atlético Madrid will not return to training until Monday (provisionally) with a weekend without football ahead. LaLiga is cancelled for now and their game against Athletic Bilbao has vanished from the calender as a result with the rojiblancos remaining in Madrid. The Spanish government have called a state of emergency and closed bars and restaurants.

Professional footballers can't simply stop working, however, and many have taken to social media to show the remote work they have been doing. Saúl posted that they were being 'prudent and responsible' in the middle of the coronavirus pandemic by social distancing and he also thanked the medical and emergency services for their work during this trying time. Felipe did the same with a photo of his computer from home.

Marcos Llorente, Atlético's Anfield hero, posted a photo of himself working out on a stationary bike as he continues to work from home. They will return to training on Monday but behind closed doors, will not sign autographs with fans or allow the press to enter or any sponsorship activities or interviews. Llorente continues to work hard like he does on the field, except in this case he's at home.