Chivas can't beat struggling Monterrey
Guadalajara started well with a first half goal but were unable to sustain the advantage and ended up tying against the worst team this season.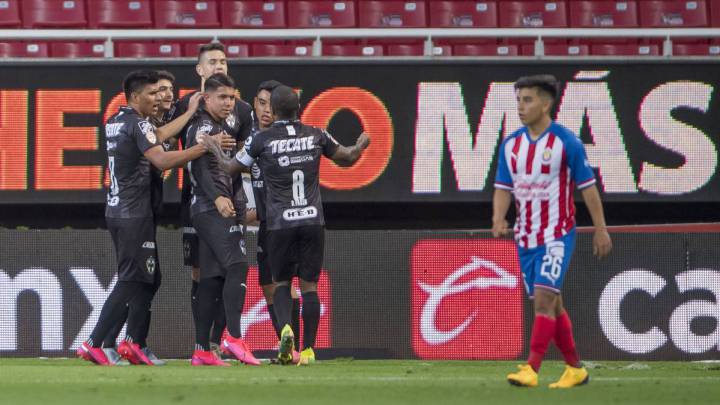 Prior to the beginning of the 10th week of the Clausura 2020, Chivas had 3 victories in a row and on Saturday night they were hosting Monterrey the current champion and the only team who hasn't won a game this season.
Guadalajara open the scoring thanks to a goal from Jesus Molina at the 19th minute. The goal came just minutes before Hiram Mier had blocked a clear chance from Ake Loba to open up the score for the visiting team.
After the coronavirus outbreak in the United States, the Liga MX decided to play the remainder of the 10th week of the Clausura 2020 behind closed doors. So this was the first time since 2010 that Chivas played a game without the support from their fans.
After the first goal, Monterrey tried to level matters in the 35th minute when Miguel Layun shot from outside the box but his shot was blocked by Antonio Rodriguez to keep the score 1-0.
The second half started with a counter attack from Chivas led by Uriel Antuna who did everything right but his shot went wide.
It wasn't until the 69th minute that Monterrey got the leveller when Jesus Gallardo went by Jose Madueña and his left footed effort ended up in the back of the net. That's how it would end too.
Chivas sit on 16 points and remains in fifth place while Monterrey has yet to win a game this term and are out of the playoff picture after 10 games.