REAL MADRID
Real Betis interested in Real Madrid loanee Óscar Rodríguez
Óscar Rodríguez has turned a corner in his second season at Leganés and Real Betis are interested in signing the versatile attacking midfielder.
A second season at Leganés for Óscar Rodríguez is turning him into a difference-maker in LaLiga. On loan from Real Madrid, Real Betis are now interested in signing the young attacker. Betis have inquired about a sale or loan with the option to buy. And Real Madrid will apply the same formula they have with several other young talents that have left their academy; they will sell him with the option to buy him back later at a reasonable price.
Óscar has scored 11 goals with six assist during his 57 official games with Leganés. He has seven goals and two assists this season in 26 games. Betis are interested in signing the player to turn him into a star and he can already play in a variety of roles in attack from the left and right wing as well as playing behind the striker.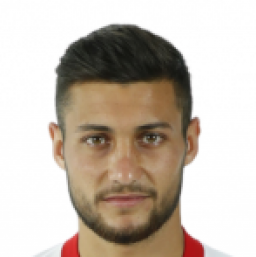 "Sometimes it demands a lot of him but I see him able to play on either side," said Guido Carrillo in an interview with As recently. "Obviously, he will keep going advancing with experience and with time. But he has the ability, it's obvious."
Betis might be the next step for the 21-year-old set-piece expert if Leganés can't remain in the top flight.